Tallahassee has a lot of great parks. Here are our list of the top local parks with playgrounds in Tallahassee for kids.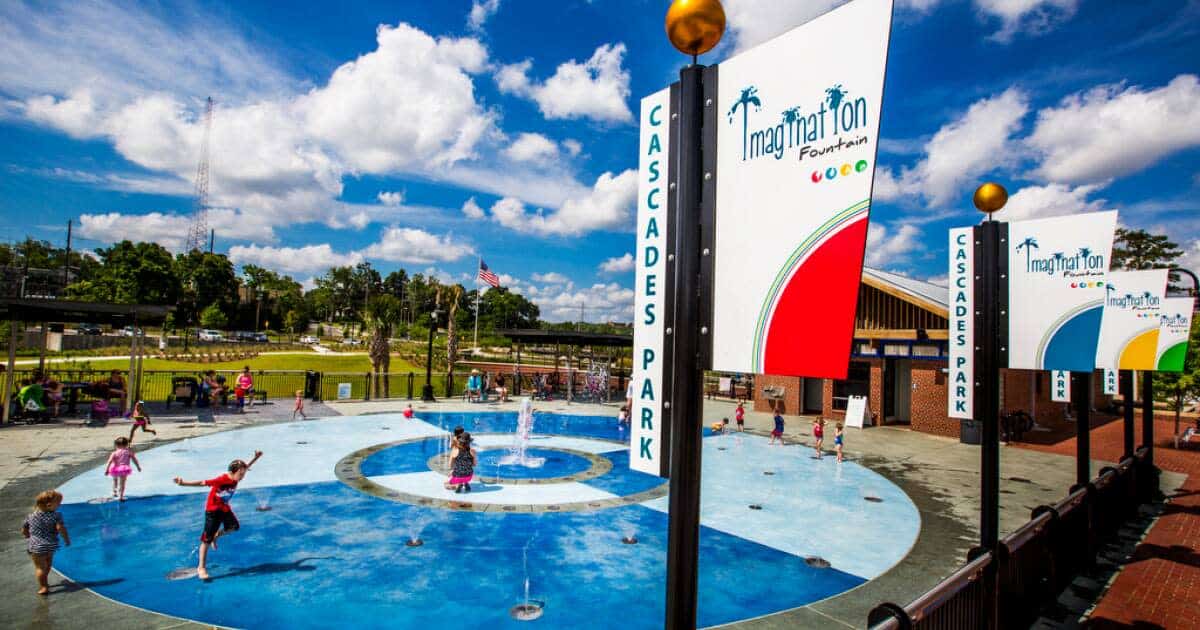 Located in the heart of downtown, Cascades Park offers a variety of outdoor and recreational amenities, including a state-of-the-art amphitheater, interactive water fountain, children's play area, Smokey Hollow Commemoration and miles of multi-use trails. Birthday parties are definitely welcome at Imagination Fountain and throughout the park!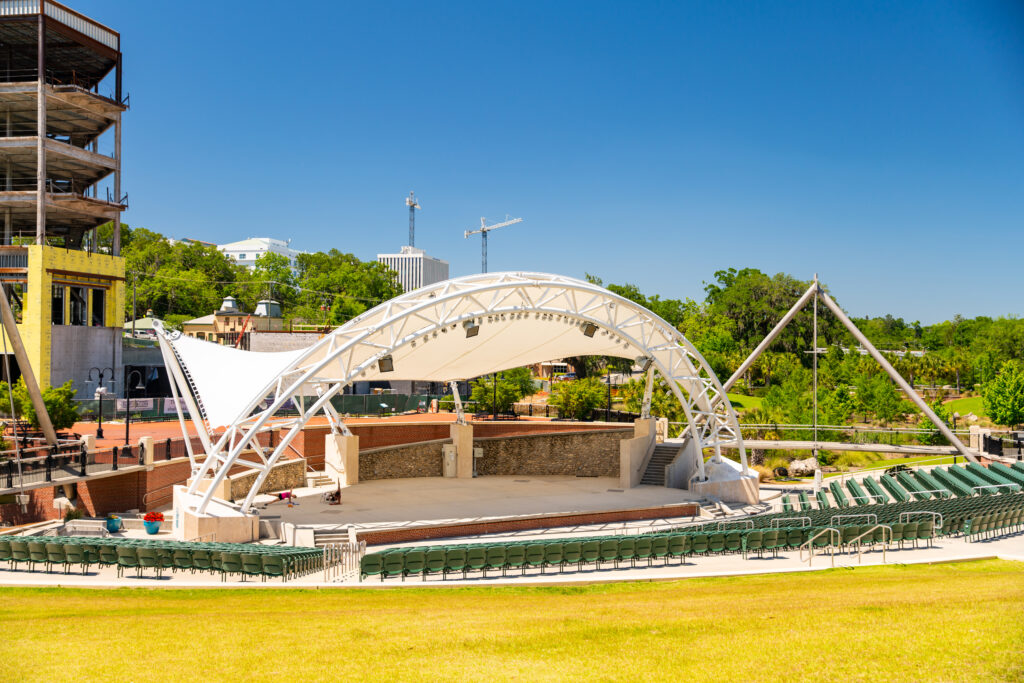 Cascades Park
---
Address:
1001 South Gadsden
Phone: 850-891-0000
---

This is the City of Tallahassee's premier place to play, with numerous baseball and softball fields, tennis courts, and wide open spaces. This park features a handicapped accessible area and an area for younger children. Baby swings, rope jungle gym, slides, tunnels, and monkey bars. Ground has a rubber tire mulch covering. Restrooms are accessible.

Tom Brown Park
---
Address:
443-557 Easterwood Dr, Tallahassee, FL 32311
Phone: 850-891-3866
---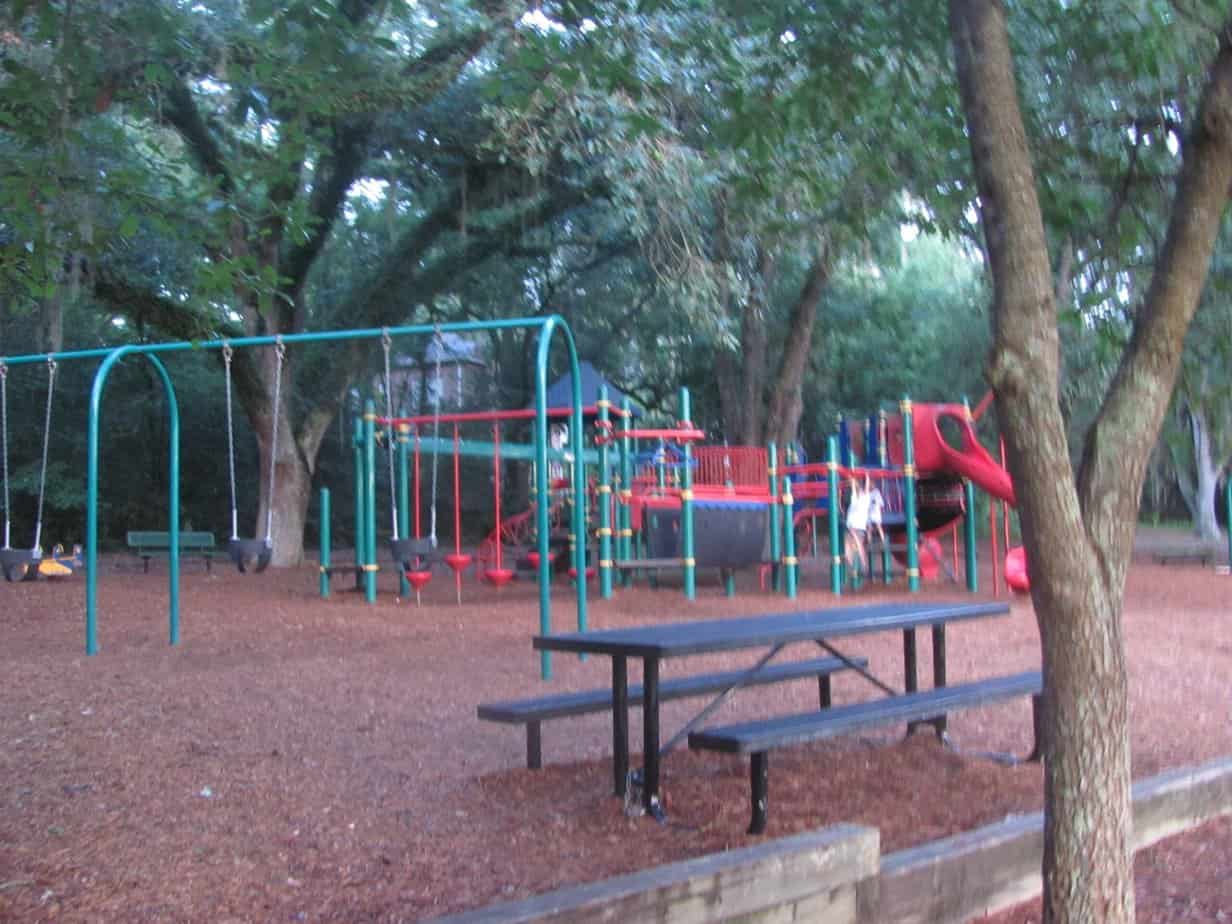 Baby and regular swings, covered and uncovered picnic tables, zip line, slides, climbing, and tire swing. Features a separate area for younger children. Restrooms are available.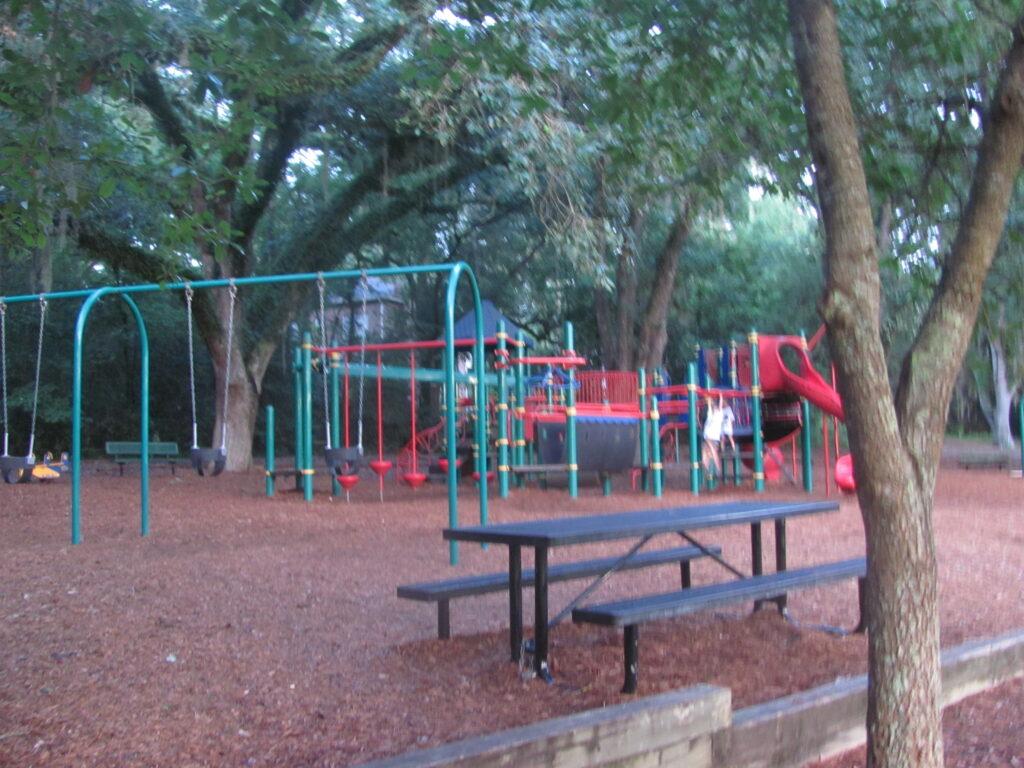 Winthrop Park
---
Address:
1601 Mitchell Avenue Tallahassee FL 32303
Phone: 850-891-3980
---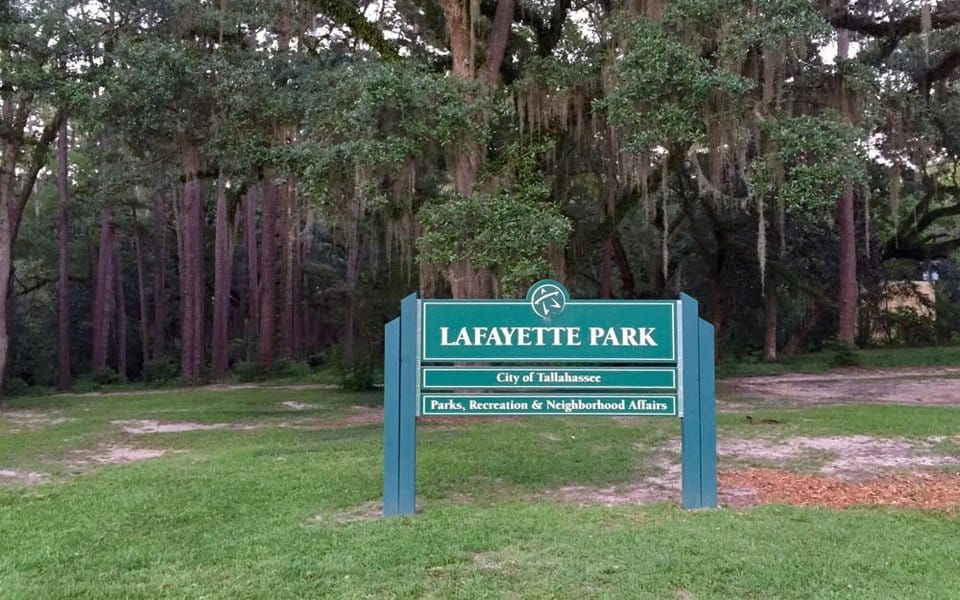 Features slides, monkey bars, regular and baby swings and a playground for small children. There is also a covered picnic area, restrooms, tennis courts, baseball fields, walking trails, and more.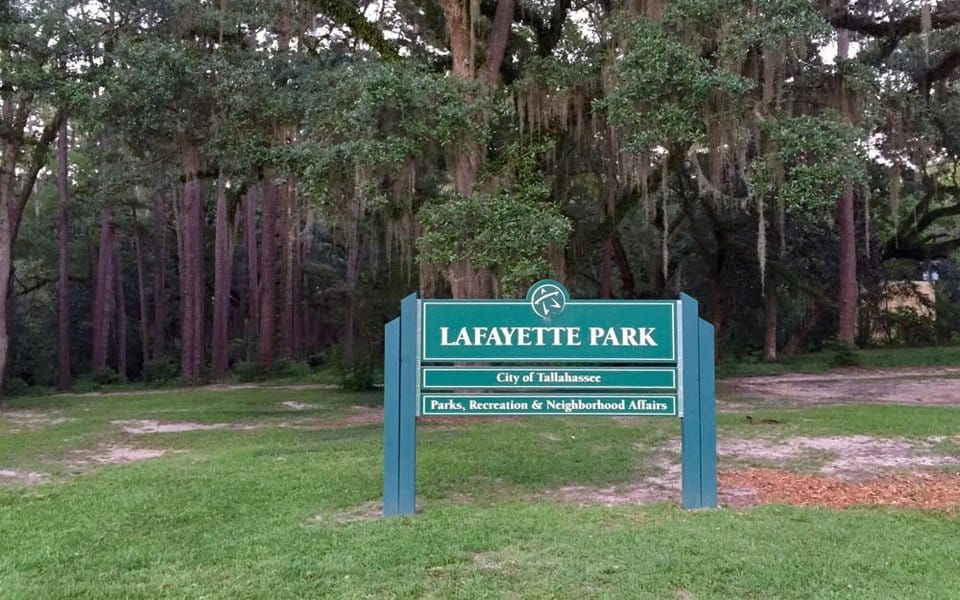 Lafayette Park
---
Address:
501 Ingleside Avenue, Tallahassee FL 32303
Phone: 850-891-3945
---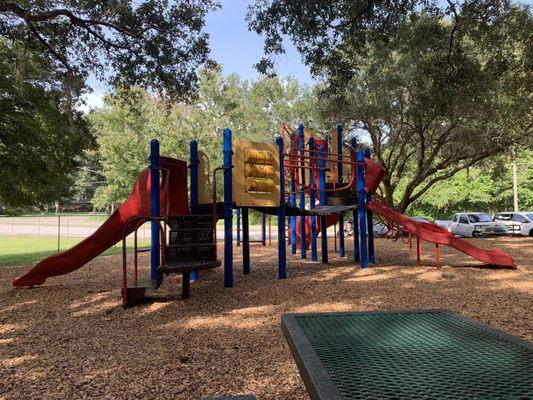 Features slides, climbing, see-saw, tire swing, baby and regular swings, tunnels and lots of shade. Also includes basketball court, beach volleyball courts, picnic tables, and open field.
Optimist Park
---
Address:
1800-1806 E Indianhead Dr Tallahassee, FL 32301
Phone:
---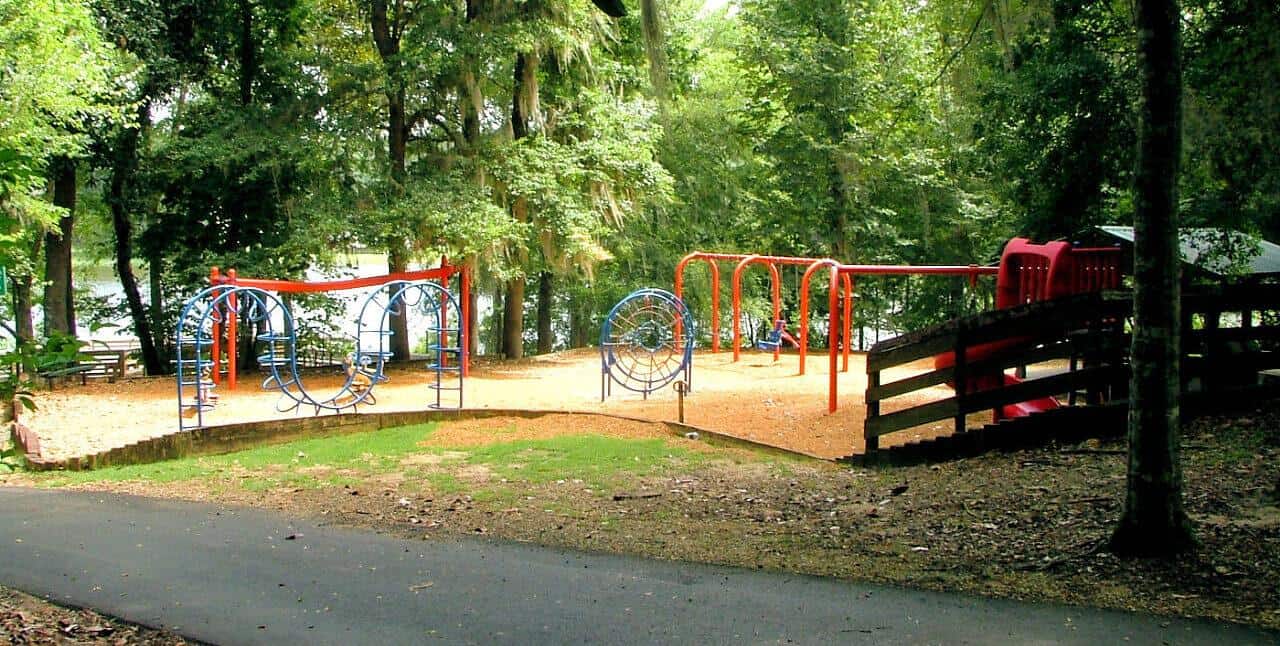 This 72-acre tract of parkland is centrally located amidst seven surrounding neighborhoods in the Killearn area in the Northeast quadrant of the City, and was developed as an active and passive park. Site improvements include four (4) picnic shelters, a large picnic pavilion, a comfort station, nature and hiking trails, and parking areas.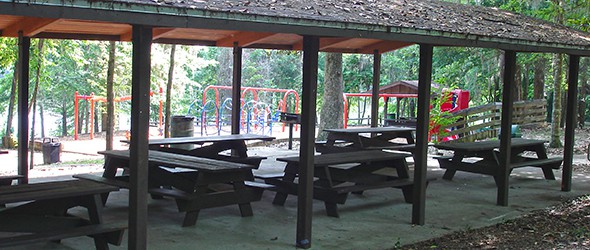 A.J. Henry Park
---
Address:
2710 AJ Henry Dr. Tallahassee FL 32308
Phone: 850-891-3866
---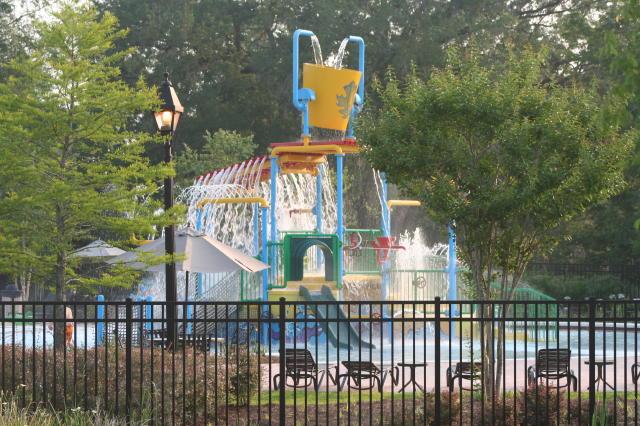 This children's playground area includes slides and climbing equipment and is located just outside the pool area. With benches, nature trails and Central Park nearby, this is a perfect area for families to spend the afternoon. Must live in Southwood or be a guest.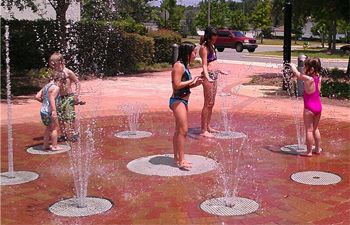 Southwood Town Center's Splash Pad
---
Address:
3196 Merchants Row Blvd, Tallahassee, FL, 32311
Phone:
---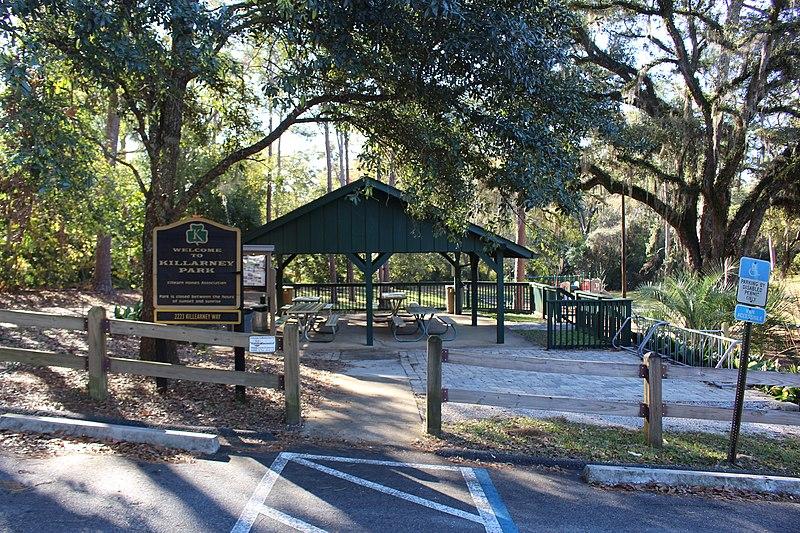 The Killarney Way Park, primarily used by Killearn parents with toddlers and smaller children, is a short distance from the Thomasville Road main entrance into Killearn Estates. This park with its playground equipment and pavilion covered picnic area is the perfect spot for a morning outing, an afternoon picnic, a birthday party or other special occasion.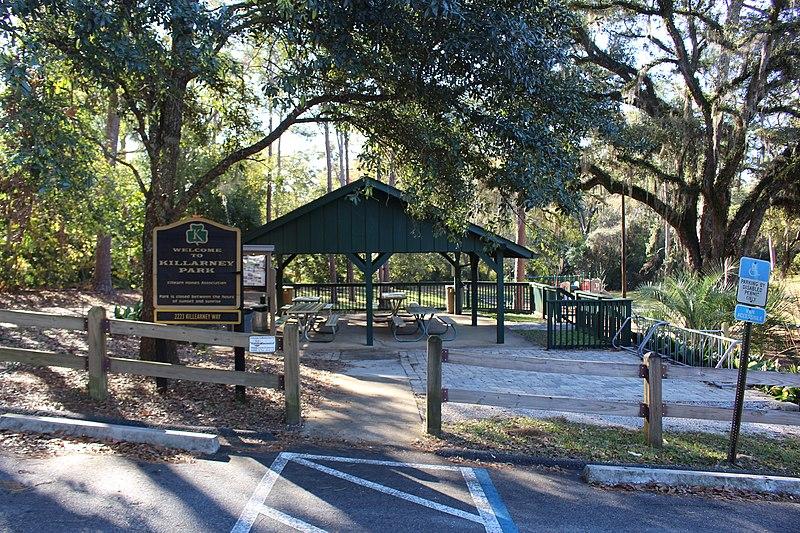 Killarney Way Park
---
Address:
2224 Killarney Way, Tallahassee, Florida
Phone:
---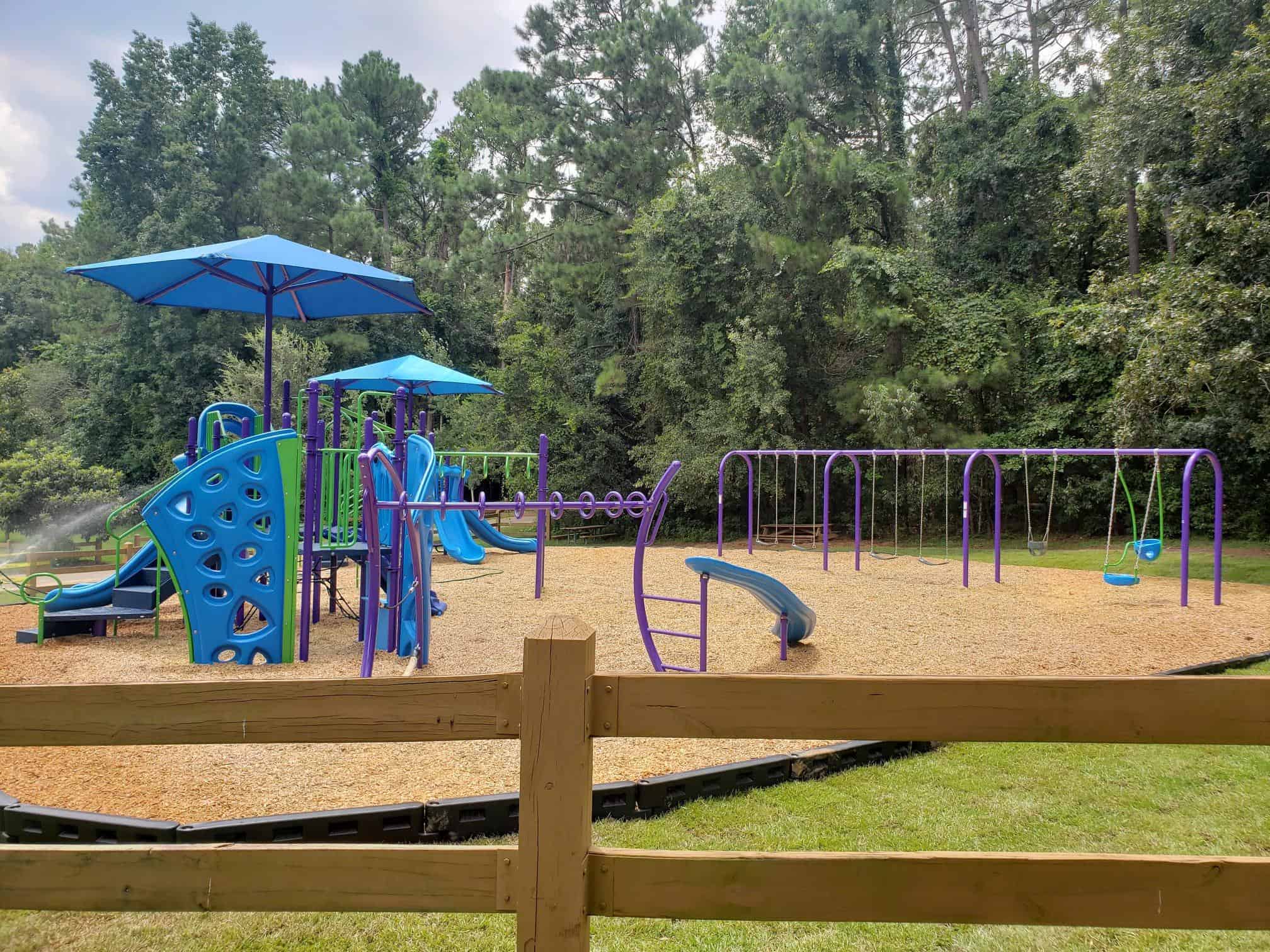 Located off of Tekesta Drive and has a playground, covered picnic tables, basketball court, and ball fields.  There are also restrooms that can be unlocked for community events.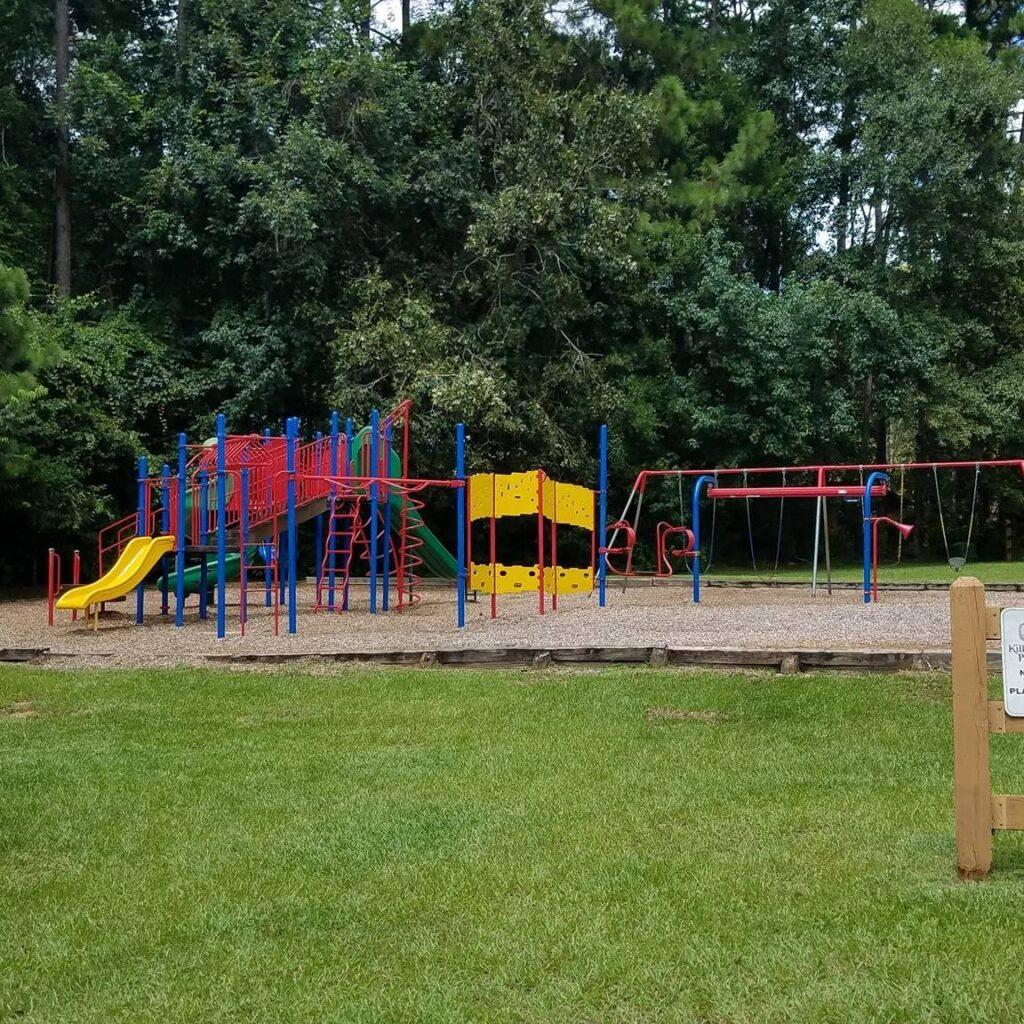 Tekesta Park
---
Address:
Tekesta Dr Talklahassee, FL 32312
Phone: 850-668-3231
---