If you're looking for fun festivals and unique events, Tallahassee FL is the place to be. Every year, the city comes alive with rich culture and enjoyable activities that visitors from all over come to experience. Whether you're looking for fine art, food, beer or music festivals – Tallahassee has plenty of festivals to choose from!
Here are the top festivals in tallahassee, FL for 2023…
Tallahassee Jewish Food Festival | January 6, 2023
The Tallahassee Jewish Food Festival is one of the best festivals in town! Not only will you get to sample delicious Jewish food, but you'll also have the opportunity to learn about and celebrate Jewish culture. This is a great event for families, as there will be plenty of activities for kids. And best of all, it's completely free! So mark your calendars and come on out to the Tallahassee Jewish Food Festival – you won't regret it!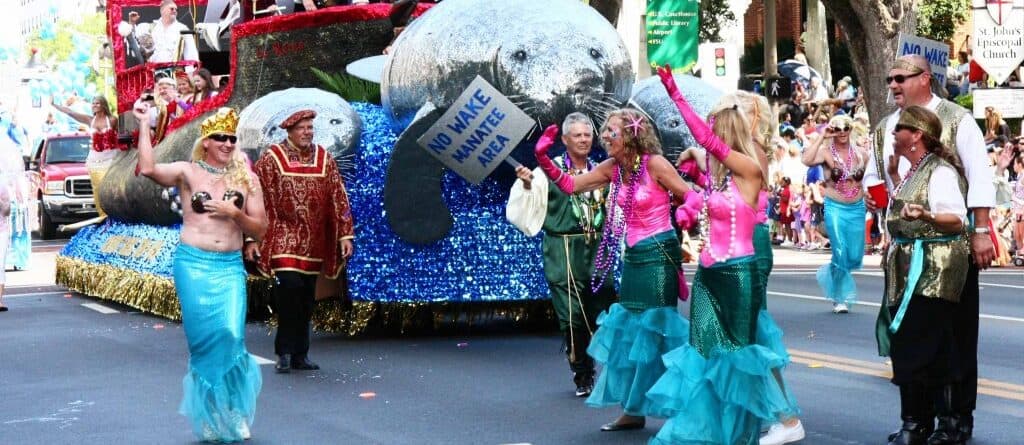 Springtime Tallahassee | March 31st – April 1st
Being one of the largest parades in the Southeast, the Springtime Tallahassee Grand Parade needs no introduction. Come see over 100 colorful units and floats, marching bands, dance groups, Springtime Krewe floats and much more!
There is also live music in kleman plaza and many other events during the festival weekend. A delightful southern outdoor setting.
Springtime Tallahassee is considered one of the biggest southeastern parades and craft shows, attracting over 70,000 spectators. Fun for the entire family! See the 2023 Springtime Calendar of events here.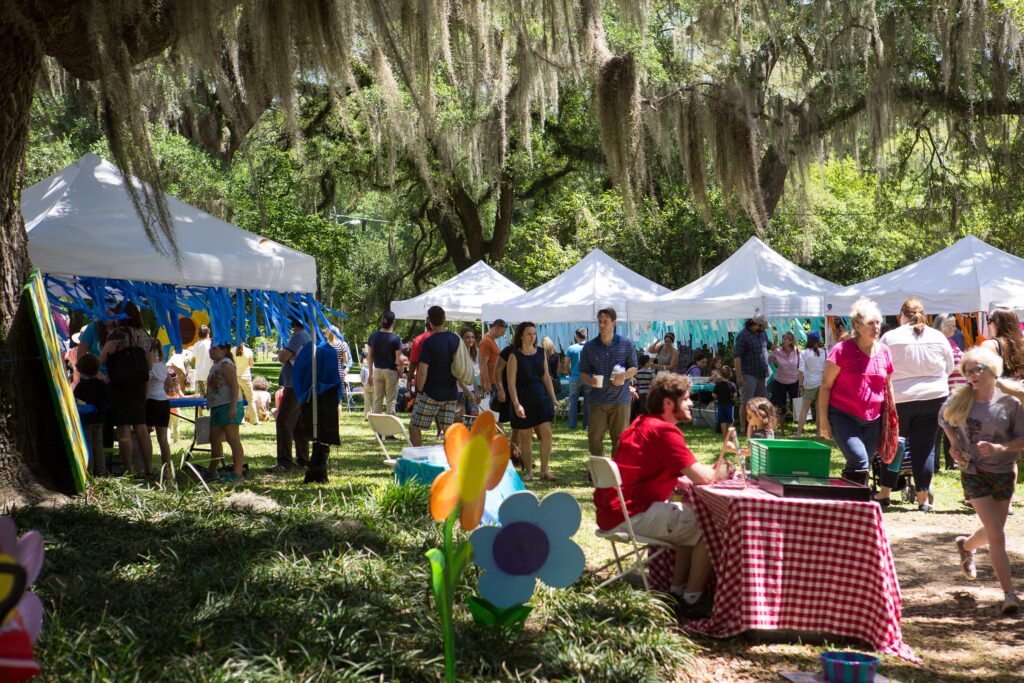 LeMoyne Chain of Parks Art Festival – April 13-16
The annual chain of parks art festival is one of the most popular events in the area. Held in the downtown area in March every year, this festival celebrates art and history with more than 100 vendors displaying their kind works of art on the streets of Tallahassee. Enjoy an amazing art show, as well as interactive activities ranging from painting to pottery making. The event also includes food trucks serving up a variety of delicious dishes and drinks.
Opening Nights will represent the visual arts by featuring FSU graduate John Ensor Parker (April 13), LeMoyne's Chain of Parks Art Festival's presenting artist, who will discuss "Art and Science" and how both are one and the same. Held on Park Ave and n. monroe st.
Click HERE for more information and the lemoyne arts festival.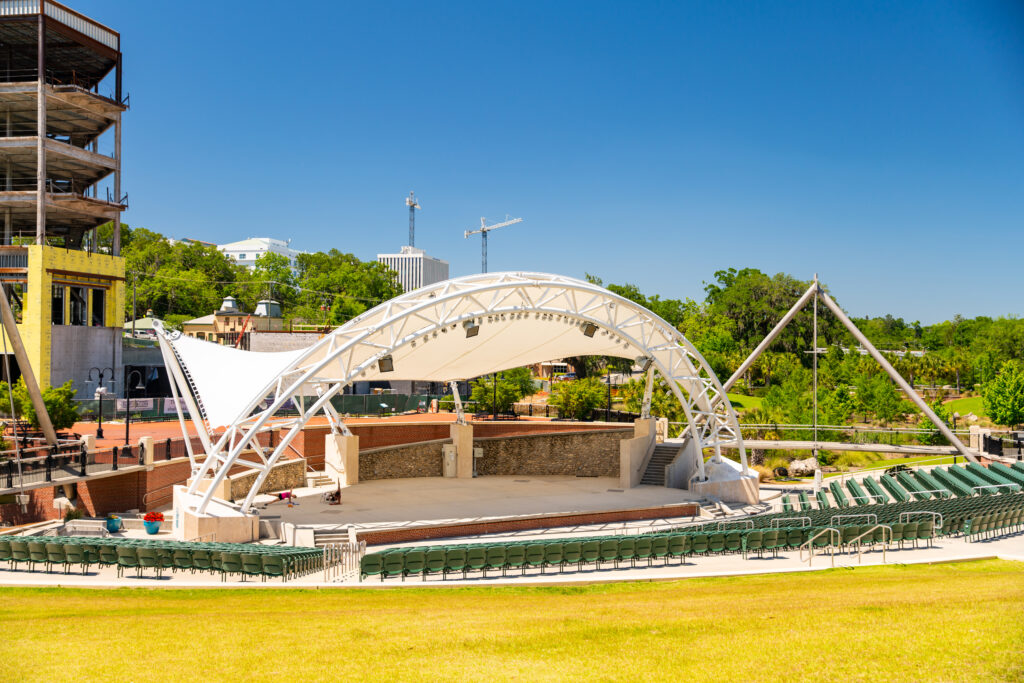 Sundown Concert Series – 4th Saturday of Summer
Enjoy a night of relaxation and music by attending the Tallahassee Sundown Concert Series. This popular summer event showcases an array of diverse musical performances from local artists at Cascades Park every Thursday night. During these concerts, attendees can spread out their blankets and sit back to enjoy the sounds of jazz, blues, hip-hop and more.
The concert series also offers food trucks along with other vendors selling snacks and drinks for people to enjoy while they listen. And if that wasn't enough, the park's expansive green space allows for kids to run around and play or even set up lawn chairs to watch the show. With no admission fee, it's no wonder why this event is so popular amongst both visitors and locals alike! Learn more!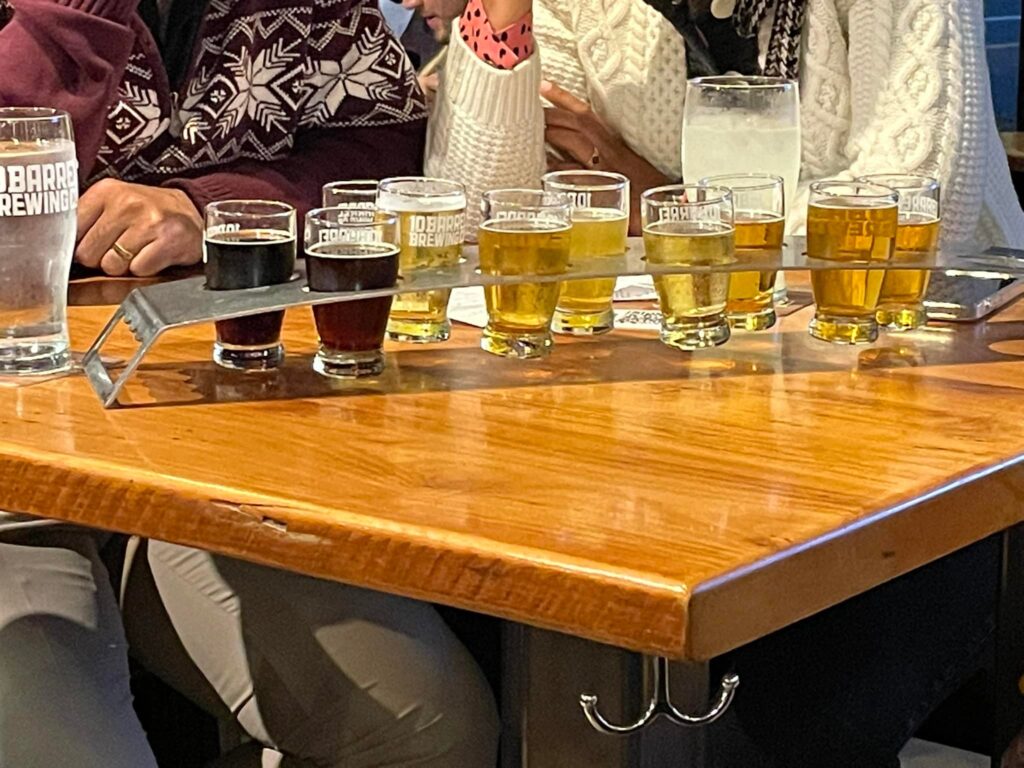 Tallahassee Beer Festival – August 26, 2023
Home brewers rejoice! If you love beer and are looking for a great event to attend, the Tallahassee Beer Festival is the perfect choice! This annual festival features over 100 different beers from all over the world, so there's sure to be something for everyone. Plus, it's a great opportunity to sample some of the best brews Tallahassee has to offer. The festival also features live music, food trucks, and games, making it the perfect way to spend a day with friends. Tickets are only $40, so don't miss out on this incredible event!
Held at the donald l. tucker civic center every year. Learn more!
Tallahassee Greek Food Festival – November
The Tallahassee Jewish Food Festival is a celebration of Jewish culture and tradition held annually in the springtime. Every year, locals and visitors alike flock to the festival that features mouth-watering dishes from delis and restaurants around town. Whether you're looking for traditional matzo ball soup or something more exotic like falafel sandwiches, there's sure to be something to delight your taste buds.
The all day event also offers an array of activities to keep guests entertained outside of food sampling. Live music helps set the festive atmosphere as attendees explore local vendors selling jewelry, crafts and other unique items. There are plenty of games for children and adults such as giant jenga and mini golf, as well as cooking classes that teach people how to make their own versions of classic Jewish dishes at home!
This vibrant experience is a great way for both newcomers and natives alike to get a feel for the city's strong Jewish heritage. With plenty of dishes, activities and shopping opportunities available, it's no wonder why the Tallahassee Jewish Food Festival draws in such large crowds each season!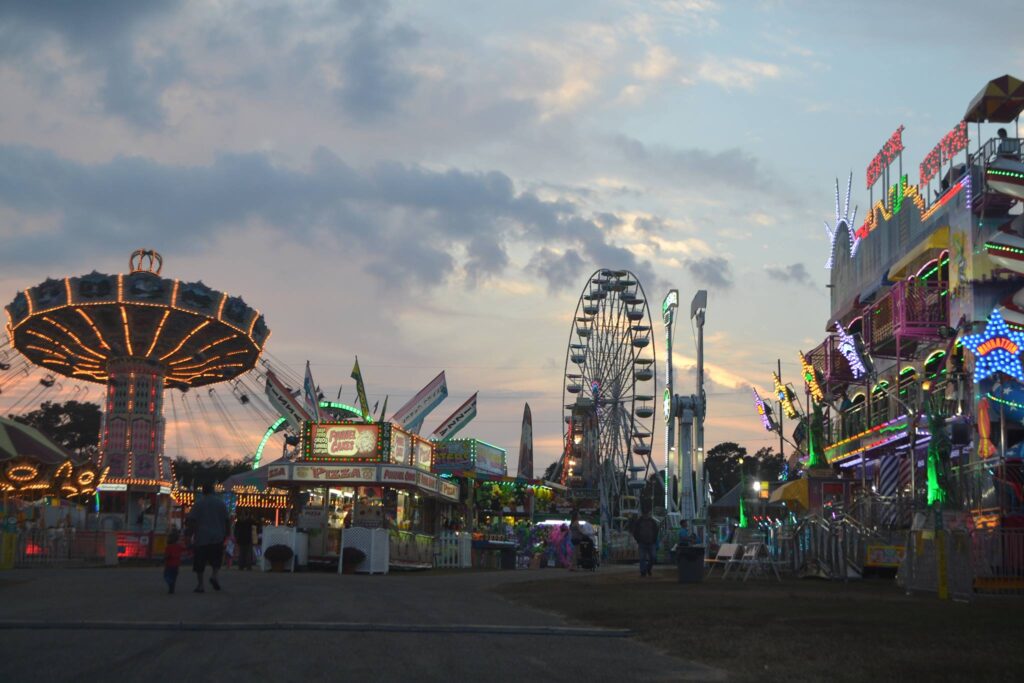 North Florida Fair – November
Experience family-friendly fun at the annual Tallahassee North Florida Fair. This beloved event features a variety of creative attractions, games and activities for people of all ages to enjoy. Guests can get their hands on classic carnival rides such as the ferris wheel and tilt-a-whirl or even try the daring extreme ride area.
On top of the exciting rides, visitors can take advantage of the many food and drink vendors selling delicious treats like funnel cakes and fried oreos. For those looking for something educational or interactive, there are also daily animal demonstrations, art exhibits, educational demonstrations, live music performances and more! Learn more!