Hey there, fellow beach lovers! We all know that beach days and ice-cold drinks are a match made in heaven. But here's the deal: not every beach in sunny Florida is cool with you sipping on alcoholic beverages. So, if you want to have a blast this summer, you've got to stay in the know.
Lucky for you, we've done the legwork, scouring the shores and Florida's rulebooks to give you the lowdown on which beaches are alcohol-friendly.*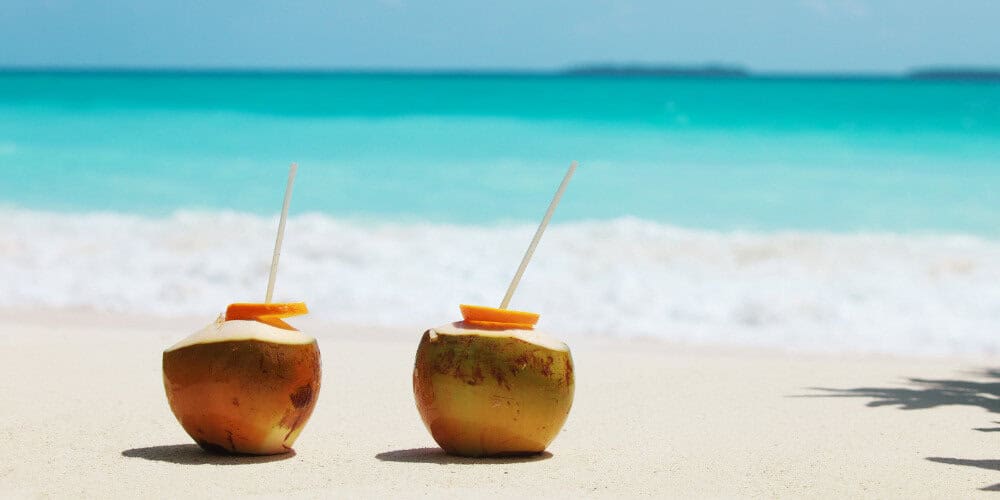 Our quick-reference guide is chock-full of easy summer drink ideas and insider tips to make sure your beach day is not only a blast but also safe. Don't forget to pick up drinks in cans or plastic bottles since glass isn't welcome on these sandy shores. So, get that cooler packed, grab your beach umbrella, and let's dive into some serious summertime fun!
*Please note: Always drink responsibly, follow local laws and beach regulations, and remember that alcohol is for adults of legal drinking age only.
GLASS IS A BIG NO NO ON ALL BEACHES IN FL!!

While some beaches do allow it, we don't condone it, it really isn't safe. Just don't!
East Coast Beaches
When you're in Florida, whether you're up for some iconic shopping at Cocoa Beach's Ron Jon Surf Shop or exploring the wonders of the Space Center in Cape Canaveral, you're never too far away from one of our fantastic east coast beaches. And the good news is, some of these spots are pretty alcohol-friendly:
Flagler Beach: Yup, you can enjoy alcoholic beverages right there on the beach.
Cocoa Beach: Same deal here—alcoholic beverages are A-OK on this sandy shoreline.
Playalinda Beach: Another spot where you can sip your favorite drinks while soaking up the sun.
Pro Tip: Safety always comes first, folks. Be sure to check the beachside precautions, like keeping an eye on those beach flags and signs. And don't forget to pack plenty of water and load up on sunscreen. It's Florida, after all! Oh, and by the way, even if the sky is a bit cloudy or overcast, you can still get a sunburn, so slather on that sunscreen.
Drinks to try on the beach…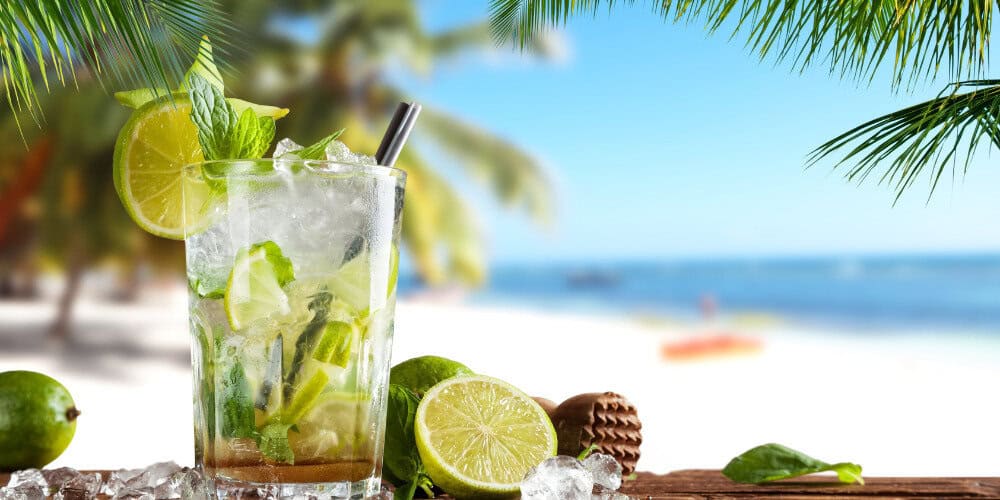 West Coast Beaches
If you're soaking up the high-end shopping vibes in Naples or immersing yourself in the vibrant street art scene of St. Petersburg, the west coast has got a treasure trove of beaches where you can enjoy your favorite adult beverages.
Here's the lowdown on these boozy beach spots, categorized by location:
Greater St. Petersburg:
Madeira Beach: Feel free to bring your alcoholic drinks to the beach here.
St. Pete Beach: Now, at St. Pete Beach, you can enjoy alcoholic beverages on the sand, but there's a catch. This privilege is primarily for hotel guests at beachfront hotels.
Treasure Island: It's another alcohol-friendly spot. However, keep in mind that there's a no-alcohol zone on the beach between the 8500 and 9900 blocks of Treasure Island Beach. This rule applies on Saturdays and Sundays from 8 a.m. to 4 p.m.
Redington Beach: Here, you can sip your drinks while soaking up the sun. Just note that this rule applies specifically to Redington Beach and not its nearby counterparts like Redington Shores and North Redington Beach.
Sarasota:
Siesta Beach: Alcohol is a go at Siesta Beach, so bring your favorite beverages and enjoy the waves.
Turtle Beach: Turtle Beach is another spot where you can have your drinks while enjoying the ocean view.
Lido Beach: Lido Beach also welcomes alcoholic beverages, so you're all set for a beachfront toast.
Naples:
Naples Municipal Beach: Alcoholic beverages are A-OK on the beach, but keep in mind that they're not allowed on the pier, except for beer and wine between noon and one hour past sunset. Also, take note that there are some specific restrictions around the pier area on 12th Avenue, 13th Avenue, and Broad Avenue South.
Now, all that's left to do is pack your beach gear, grab your sunscreen, and get ready for some coastal fun! Just remember to enjoy responsibly and follow any local laws and beach regulations. Cheers to a fantastic time on Florida's west coast!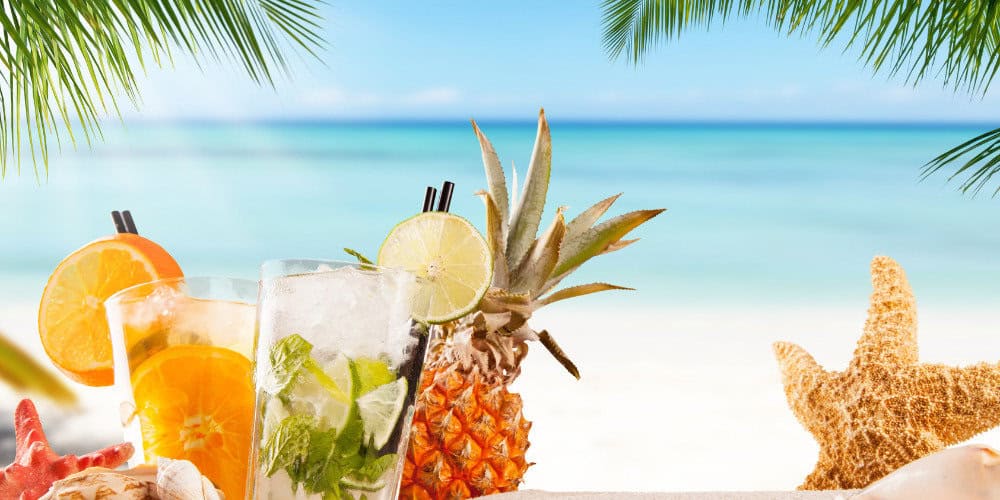 Panhandle Beaches
Looking for a more laid-back, family-friendly beach experience? Well, you're in luck! The Florida panhandle is all about that small-town charm and its world-famous Gulf of Mexico beaches, making it the ultimate destination for kicking back and unwinding.
Panama City:
Panama City Beach: You can enjoy alcoholic beverages here year-round, with the exception of the month of March.
Shell Island: Similar to Panama City Beach, alcoholic beverages are typically permitted throughout the year, except for March.
According to information from tripping.com, all the beaches in Panama City usually allow alcohol consumption throughout the year, except for the month of March.
Pensacola Beach:
Pensacola Beach: Alcoholic beverages are generally allowed on the beach. Just keep in mind that there's an alcohol-free zone in a specific area near the Pensacola Beach Gulf Pier. This zone extends 320 feet west of the pier and 225 feet north of the shoreline to the sand fencing, covering an area of about 1.75 acres.
Perdido Key:
Perdido Key: You're in the clear for enjoying alcoholic beverages on the beach here.
So, it's time to gather up the family, pack your beach gear, and get ready for a relaxing and enjoyable time on the panhandle's beautiful beaches. Just remember to enjoy responsibly and be aware of any local regulations. Here's to making unforgettable beach memories!
More fun around Florida:
Sources
East Coast Beaches:
West Coast Beaches:
Panhandle Beaches: