Summer's coming and you don't need a lot of money to have a great vacation in our beautiful town. Tallahassee and it's surrounding areas have lots of fun things to do. I've listed some of my favorite activities that are free/ inexpensive for this summer. If you know of any others, please leave a comment and I will add it!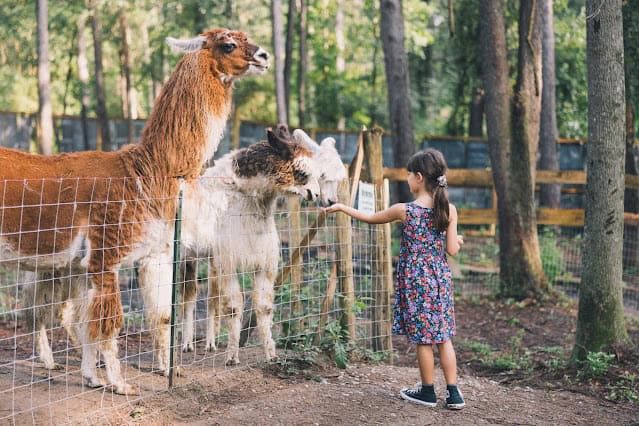 Redepmtive Love Farm -Only $5 per person!!!
Redemptive Love Farm is one of the best values in town! The petting zoo alone is worth $5 as you ge to interact with goats, chickens, piglets, bunnies but there's SO much more than just the petting zoo.
There's also a bunch of different farm animals (and camels), a big feild with a water slide and other inflatable water play, morning story time, a jungle gym and swings. For a surcharge you can buy a bag of animal feed or a pony ride. Hours vary so check their website before you go!
Pop Fun Chew Cafe
Pop Fun Chew Cafe offers specialty popcorn and funnel cakes for a very reasonable price. They have vintage video games and a foosball table for kids to play free of charge in the dining area. Their hours vary so check their social media if you're interested!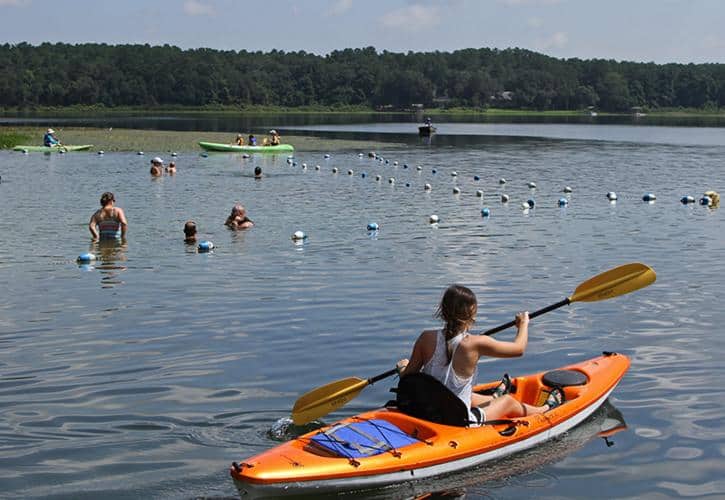 Maclay Gardens – $6 Per Vehicle
Swimming at Lake Hall located in Alfred B. Maclay Gardens State Park. There's a shallow swimming area marked off by rope that makes for a great area for littles to splash around in.Home of one of the largest and deepest freshwater springs in the world, this park plays host to an abundance of wildlife, including alligators, turtles, deer, and birds.
Swimming is a popular activity during the hot summer months. A nature trail offers a leisurely walk along the upland wooded areas of the park. There is lots of lush grass, covered seating, picnic tables, and grills for cook outs. There's also a botanical garden on site too!
Gentle Hands – $10 Per Child
Gentle Hands- Tallahassee Playspace is an indoor play center predicated towards children under 6. There's a small wooden jungle gym and various types of play centers. Great for a hot or rainy day. The owner is a former teacher and a mother herself and she's very passionate about play.
Falling Waters State Park – $5 Per Vehicle
Just a short trip from Tallahassee, Falling Waters State Park is home to Florida's highest waterfall. The best time to go is after heavy rainfall to ensure there's water flowing to see the waterfall.
There's a handicapped accessible walkway to the waterfall so guests with special mobility needs or parents with strollers can observe the waterfall as well. The park also offers camping and hiking trails!
Florida Capital Building
Florida Capital Building has a rich ancestry and breathtaking views of the city. Not too mention the largest elevator in town that kids love!
The Capitol is located in downtown Tallahassee at the intersection of Apalachee Parkway and Monroe Street. The Capitol is open to the public Monday – Friday, 8:00 a.m. – 5:00 p.m. Closed weekends and holidays.
Midtown Reader Free Story Time – FREE
Free- Story time at Midtown Reader happens at 11 am every Saturday. The kids will be offered coloring material and there's a lovely coffee shop in the loft upstairs!
Trousdell Pool – $5 Per Person
Randy Trousdell Aquatics Center is a considerably large community pool with a large jungle gym and water slide for older kids. The entry to the pool is shallow enough for new sitters and crawlers to splash around.
Goat House Farm – Free – Accepts Donations
Goat House Farm Inc is a micro goat farm on the outskirts of town. The goats are kept in a large pasture with lots of enrichment and they're lots of fun to observe and interact with. The owner, Melissa, is extremely knowledgeable and though she's keeps busy tending to the farm she's more than happy to share her knowledge with her guests.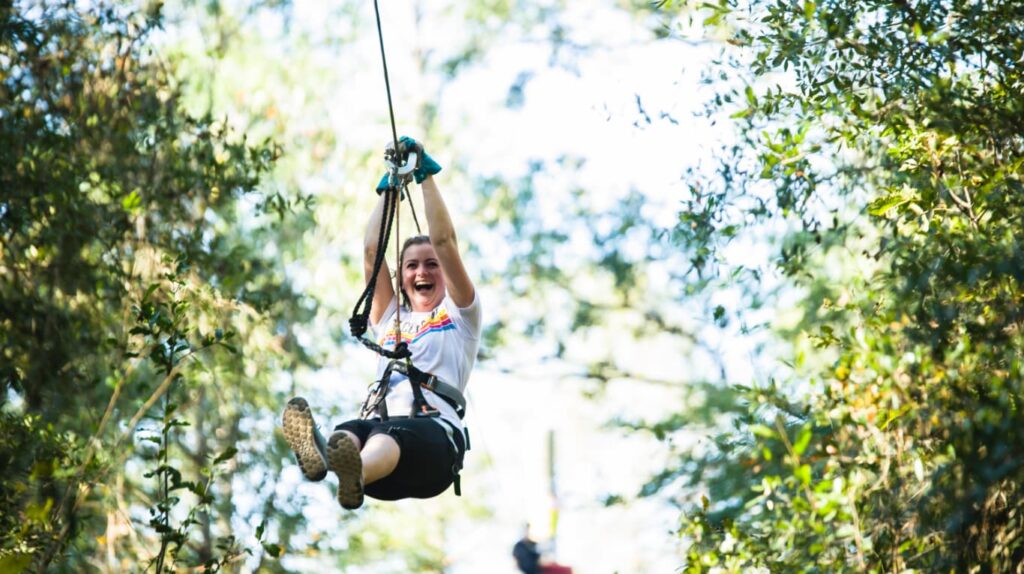 Tallahassee Museum – $13 per person
Tallahassee Museum had a lot to offer for the low admission price. There were recreations of historic buildings, habitats with native Florida animals for visitors to observe, a student art gallery, a tree top obstacle course, and dinosaur sculptures made from car parts.
Jubilee Orchard
They charge per pound but they may not be in season at this point in the year Jubilee Orchards is a local orchard. This one speaks for itself- there's such a wonderful charm to picking your own produce.