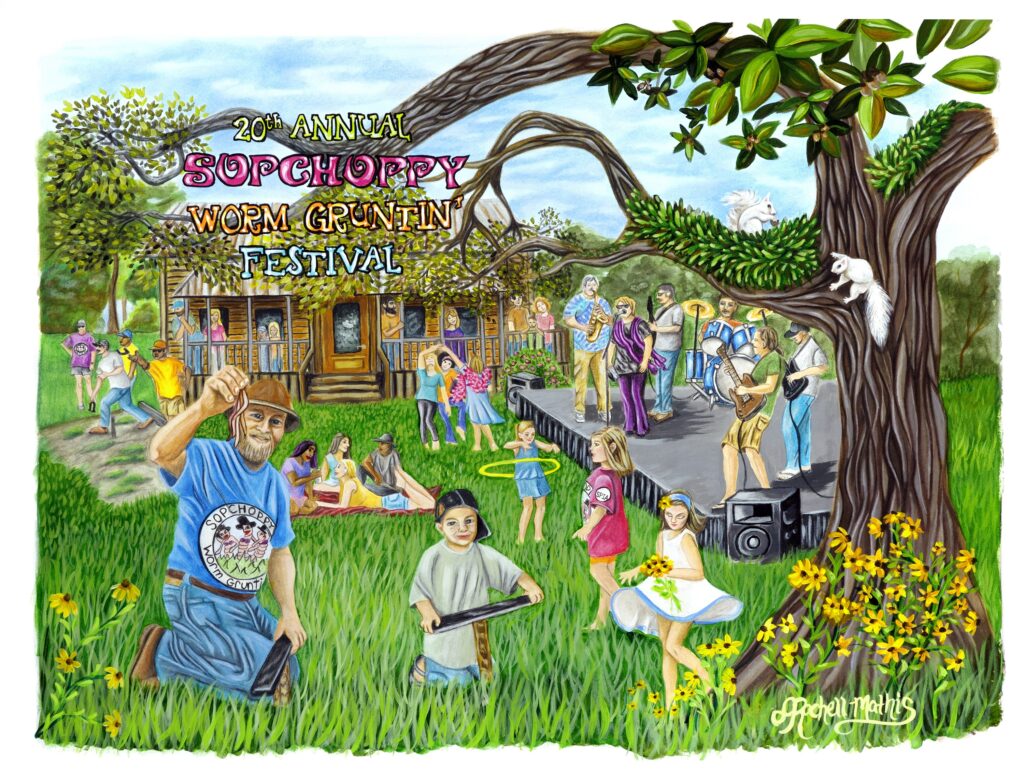 The Sopchoppy's annual Worm Gruntin' Festival will be held on April 9, 2022. Sopchoppy's annual Worm Gruntin' Festival is a way to focus on and pay tribute to local folks who made their living by grunting worms.  In times past, it was the only "job" some people could get.  Some folks have called the festival a free public party featuring live bait.  It IS a fun event!
They're celebrating the 20th anniversary on April 9, and this year's schedule begins with an 8 a.m. 5K road-race (or 'walk' if you want to join in and aren't a runner), also featured is a "Revell Family" demonstration with Gary Revell a long-time Sopchoppy grunter.  Following the demo  is a "Gruntin' Contest" for kids under 12,  a cornhole championship, and the entertaining hula hoop competition (hoops are supplied or bring your own).  Bring the kids — we have a special children's area near the Depot Museum.
There will be lots of food and arts & crafts vendors, a beer garden, and live music throughout the day — culminating in the Worm Grunter's Ball from 7:45 p.m. to 10 p.m. (bring your dancing shoes).
Here is the schedule for 2022…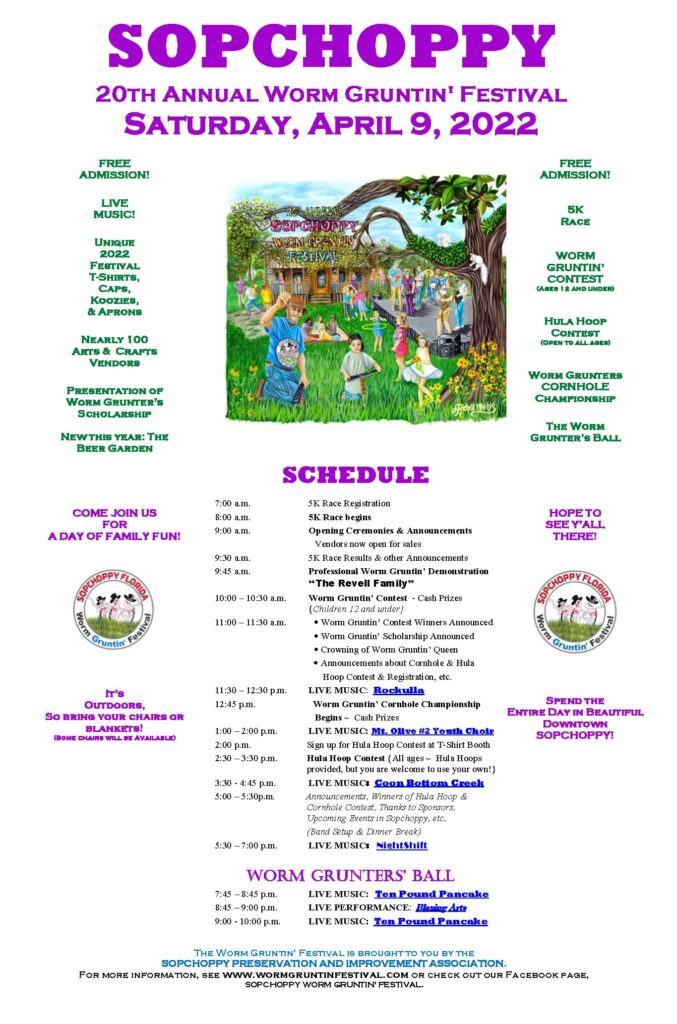 Come early to the festival to make sure you get our latest t-shirt to add to your collection! To get more info about our 5K Race or how to become a sponsor or vendor click the links along the top of the page. To contact them, send email to [email protected].