Tallahassee, the capital of Florida, is not only known for its political significance but also for its stunning natural beauty and outdoor recreation opportunities. If you're an outdoor enthusiast looking for hiking trails and parks in Tallahassee, you're in for a treat. Here are some popular options to consider:
Apalachee Regional Park
Apalachee Regional Park is a haven for outdoor enthusiasts, offering a diverse range of trails and natural landscapes. The park's highlight is the "Munson Hills Loop Trail," a 7.5-mile loop that winds through a captivating mix of pine and hardwood forests. The trail is well-maintained, making it suitable for hikers of varying experience levels. As you explore the trail, you'll be treated to breathtaking views, and the trail's moderate difficulty level ensures an enjoyable challenge.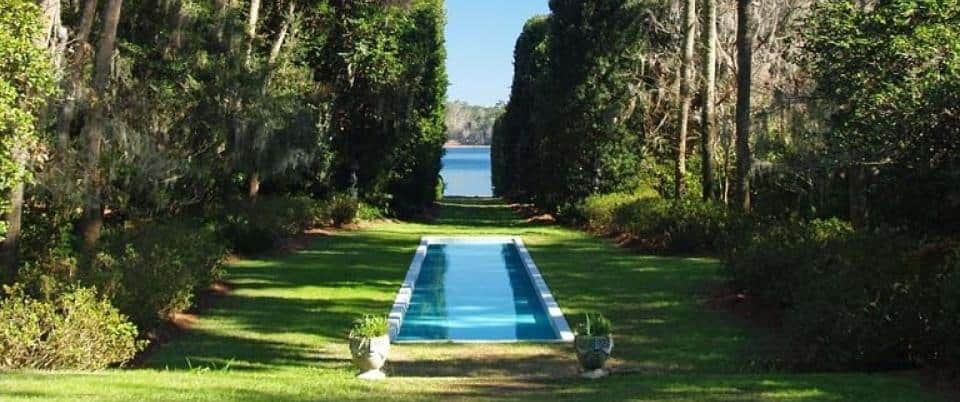 Alfred B. Maclay Gardens State Park
Beyond its stunning formal gardens, Alfred B. Maclay Gardens State Park offers an array of hiking trails that immerse you in the beauty of nature. The "Lake Overstreet Trail" is particularly captivating, taking you on a journey through lush woodlands and along the tranquil shores of Lake Overstreet. The trail provides opportunities for birdwatching and wildlife spotting, adding an extra layer of enchantment to your hike.
Miccosukee Canopy Road Greenway
For those seeking a unique hiking experience, the Miccosukee Canopy Road Greenway delivers. The trails wind beneath majestic oak canopies, offering a respite from the sun's rays and a chance to connect with the region's natural history. The "Lafayette Heritage Trail Park," nestled within the greenway, offers both paved and unpaved trails, ensuring there's something for everyone. The park's trails showcase the diverse ecosystems of Tallahassee, making it an educational and immersive hiking destination.
Elinor Klapp-Phipps Park
Elinor Klapp-Phipps Park beckons with its tranquil ambiance and a variety of trail options. The "Phipps Loop Trail" is a beloved choice, guiding hikers through serene woodlands and along the shores of Lake Jackson. The trail offers captivating lake views and a peaceful atmosphere, making it a fantastic option for nature lovers seeking a rejuvenating escape.
Tallahassee-St. Marks Historic Railroad State Trail
Embark on an unforgettable outdoor adventure along the Tallahassee-St. Marks Historic Railroad State Trail. This 16-mile multi-use trail traces the historic route of a former railroad, winding through forests, wetlands, and natural landscapes. Perfect for both hikers and bikers, the trail showcases Florida's natural beauty and provides opportunities for birdwatching and glimpses of wildlife. The journey culminates in the charming town of St. Marks, where you can enjoy its historic sites and waterfront charm.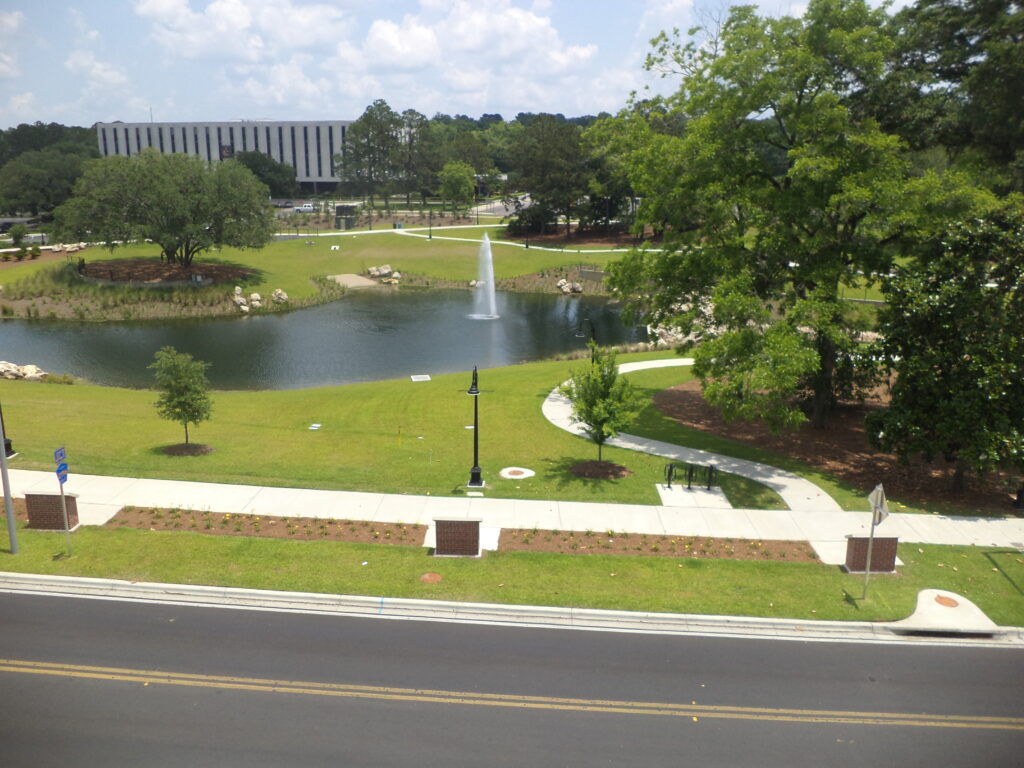 Cascades Park
While Cascades Park is known for its urban oasis and cultural attractions, its walking paths and boardwalks make it a pleasant spot for leisurely strolls. The park's verdant landscapes, fountains, and waterfalls create a serene backdrop for a relaxing outdoor experience. Cascades Park is a wonderful place to unwind, take in the sights, and enjoy a tranquil walk in the heart of the city.
Lake Talquin State Forest
A short distance from Tallahassee, Lake Talquin State Forest offers a natural escape for hiking enthusiasts. The "Bear Creek Tract" features a trail that leads to the shores of Lake Talquin, treating hikers to picturesque water views and a sense of serenity. The forest's diverse ecosystems and well-marked trails make it a great option for those seeking a peaceful hike close to the city.
San Luis Mission Park
Step back in time and explore history as you hike through San Luis Mission Park. This archaeological park offers trails that guide you through the remnants of a Spanish Franciscan mission dating back to the 17th century. Immerse yourself in the stories of the past while enjoying a peaceful walk among historic structures and artifacts. The park offers a unique blend of education and outdoor recreation.
As you venture through these hiking trails and parks in Tallahassee, you'll encounter a rich tapestry of natural beauty, history, and recreational opportunities. Whether you're seeking a challenging hike, a leisurely stroll, or a chance to immerse yourself in Florida's diverse ecosystems, Tallahassee's outdoor destinations have something to offer every outdoor enthusiast.
Remember to check trail conditions and park rules before heading out, and always bring water, snacks, appropriate footwear, and any other essentials for a safe and enjoyable outdoor adventure. Whether you're a seasoned hiker or a beginner, Tallahassee's hiking trails and parks offer a wonderful way to connect with nature and unwind amidst Florida's natural beauty.