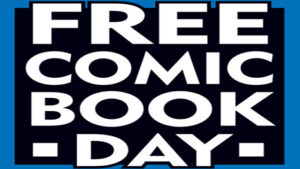 Free Comic Book Day is May 7th!!!
Free Comic Book Day is when participating comic book shops across North America and around the world give away comic books absolutely FREE to anyone who comes into their stores. So take the kids and head to your local comic book shop and let the kids pick out a free comic book!
It appears the following stores in Tallahassee are participating. As always, it is a good idea to call before making a special trip! Click here to find a store near you!