Welcome to breathtaking St. George Island! Welcome to one of the Florida panhandle's most stunning and relaxing destinations, a barrier island that offers visitors more soul-soothing destinations than they could possibly imagine.

If you're looking for an unforgettable vacation with amazing activities and experiences, then St. George Island is the perfect spot for you. Whether you choose a gorgeous beach day, mesmerizing sunsets, or thrilling water sports – St. George has something for everyone! Read on to discover the best things to do on this picturesque island getaway – from its historical sites, fun for kids and tasty local eats. You won't want to miss out on all the magical opportunities waiting for you in beautiful St. George Island!
About St. George Island
St. George Island is a beautiful barrier island located off the coast of Florida's Gulf Coast region. It spans approximately 22 miles long and 3 miles wide, making it an idyllic escape for visitors looking to enjoy some sand and sun! This stunning paradise has many attractions, activities, and natural wonders to explore, as well as its own unique culture and flavor.
One of the best things to do in St. George Island is to explore its natural beauty. From miles of pristine beaches, crystal-clear waters and stunning sunsets, to secluded coastlines and wildlife sanctuaries – you'll be amazed by all the wonders that await you here! Spend your days lounging on the beach, swimming in its crystal-clear waters, or heading out for a sunset kayak trip.
Another popular activity to enjoy in St. George Island is fishing or boating charters. Whether you're a seasoned angler looking to catch dinner, or simply want to take an exciting boat tour around the island – charter companies offer a variety of options. You can also explore the area's diverse landscape by renting a bike or scooter, or take an eco-tour to learn more about the local flora and fauna.
If you're looking for some more exciting activities on St. George Island, then you won't be disappointed! Go parasailing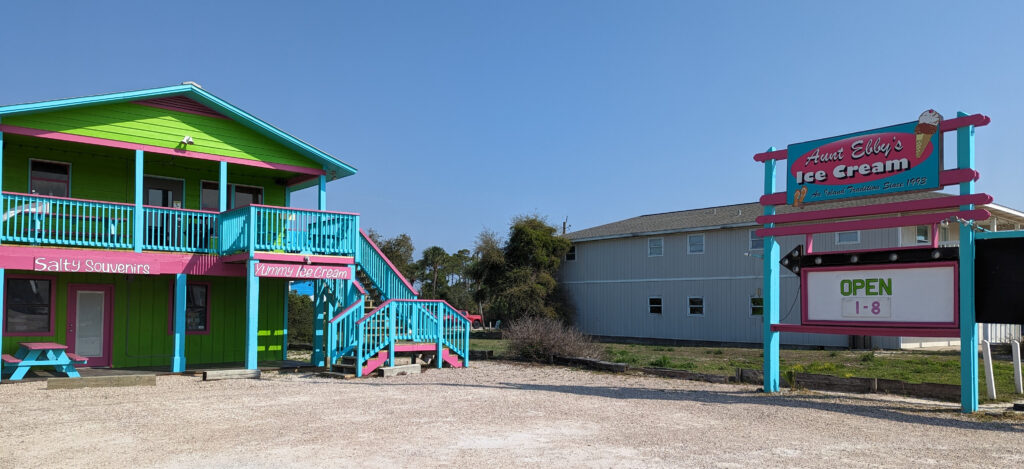 Visit Aunt Ebby's Ice Cream Shop
If you're looking for the best thing to do on St. George Island, be sure to visit Aunt Ebby's Ice Cream Shop! The popular spot has something for everyone, whether it's a classic scoop of ice cream or a unique flavor like Cinnamon Toast Crunch. Treat yourself and your family to a sweet treat and check out Aunt Ebby's – you won't regret it!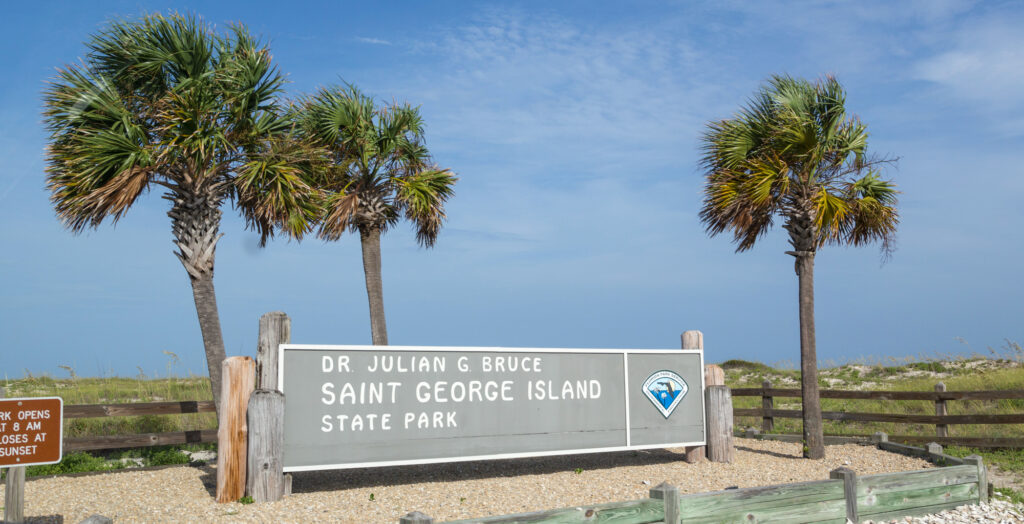 St. George Island State Park
St. George Island State Park is extremely inviting and provides endless opportunities for relaxation and adventure. Located along the cosmopolitan east end of the charming barrier island, there are many activities available to choose from with a full bathroom. Miles of gorgeous beaches, salt marshes, and tidal creeks can be found near Dr. Julian G. Bruce St. George Island State Park. Get active on the trails or beach for hiking and biking adventures before ending a day lounging on the white sand shores and admiring a magnificent sunset – an ideal activity for all ages!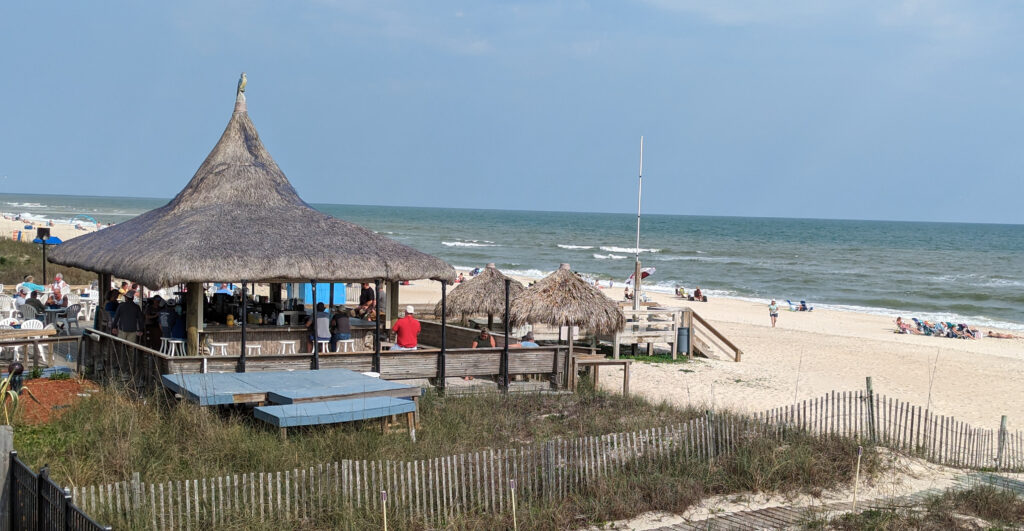 Get a drink & an app at the Blue Parrot
If you're looking for a great place to sit and relax while you take in the beautiful views of the Florida Panhandle, The Blue Parrot on St. George Island is the perfect spot. Enjoy an adult beverage, paired with one of their delicious apps, and watch fishing boats heads out for the coast, or stay inside and catch up with old friends!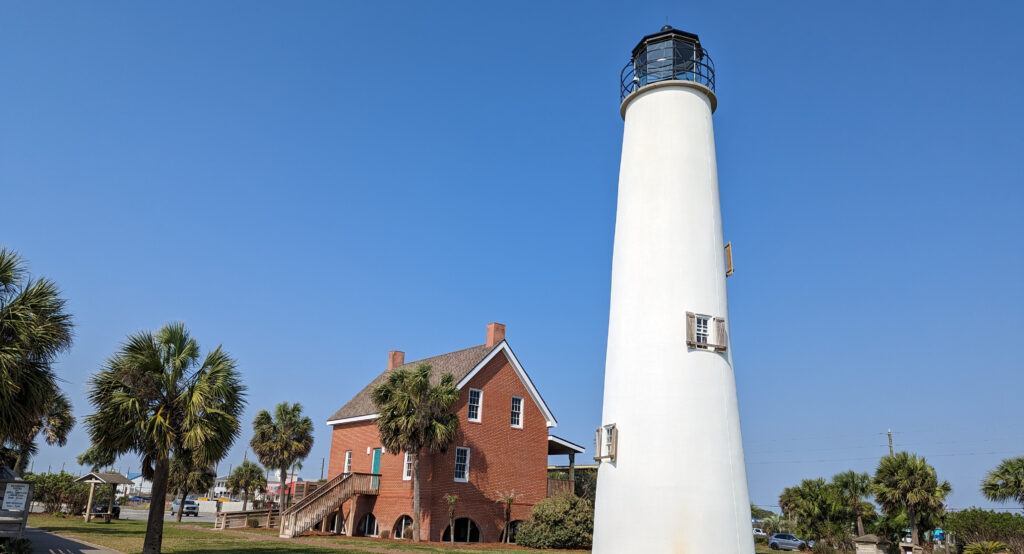 Visit the historic 19th century lighthouse located on St. George Island
Ready to experience a bit of Florida history up close? Head to the center of St. George Island to visit the Cape St. George Lighthouse! The beautiful 19th century lighthouse was built in 1852 and stands 88 feet tall – you'll be able to make out the stunning white brick structure from miles away.
Climb to the top of this coastal icon and feel the cool breeze off of Apalachicola Bay while taking in breathtaking views of the shoreline, or explore the local history that surrounds it. Become part of a centuries-old maritime story when you witness this outermost barrier island beacon!
Enjoy oysters at Mango Mikes
An essential part of any trip to St. George Island, Florida is a visit to Mango Mikes for some of the best oysters around. This small island is full of unique local restaurants, including this seafood spot, just waiting to be explored by visitors.
Those looking for the perfect destination away from home should consider going to Mango Mike's – they'll be rewarded with delicious dishes made using locally sourced oysters, as well as an incredible view of sugar-white sand beaches and warm waters. There's no better place to enjoy fresh oysters than on a beautiful small island like St. George!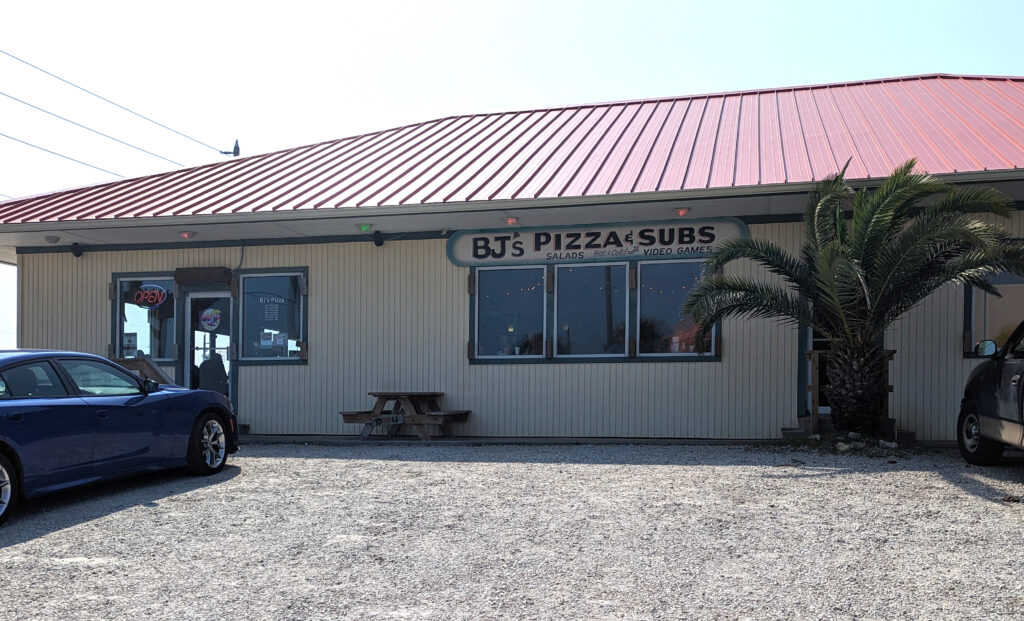 Get pizza at BJ's
A visit to St. George Island wouldn't be complete without a stop at BJ's! The name may not conjure connotations of gourmet pizzas, but don't be fooled – this place serves up some of the best pies around. With an atmosphere that is both relaxed and bustling, it's the perfect spot to kick back and relax in the summer heat of early summer.
Get ready – Your pizza craving awaits at BJ's!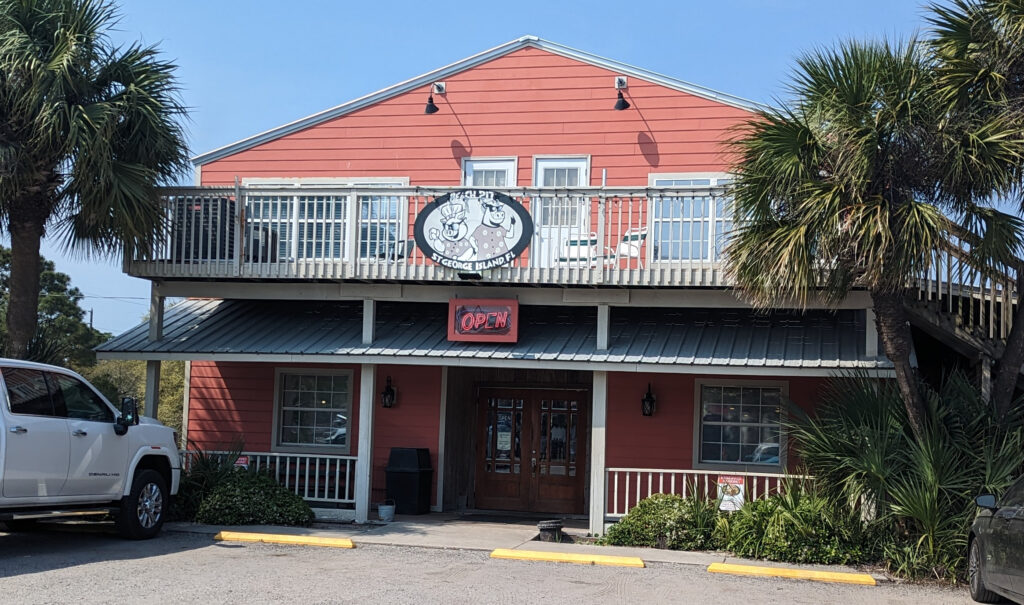 Get breakfast at The Beach Pit
Although St. George Island, FL is known for its beautiful beaches and outdoor activities, another great thing to do on the island is start your day off with a delicious breakfast at The Beach Pit! Since 1998 this cozy diner has been serving fresh food with ingredients sourced from the local area, giving visitors a distinct taste of St. George Island.
All their breakfast items are cooked to order and served hot off the grill. Whether it's bacon, eggs, pancakes or something else you crave, get your day off to the right start by visiting The Beach Pit on St. George Island! They also serve lunch too!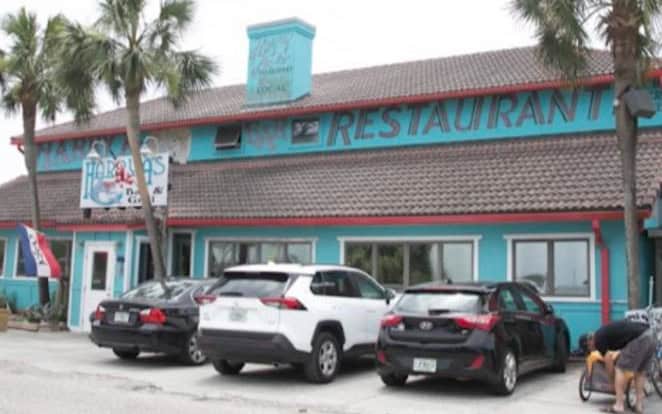 Enjoy live music at Harry A's
An unmissable stop for any St. George Island vacationer is Harry A's, a lively bar offering up delicious local seafood, cold drinks, and toe-tapping live music. For those who want to let loose and get into the beat of island life, Harry A's is the best spot on the island!
It's THE go-to place for visitors looking to have a good time with friends and family with amazing nightly acts on their two stages. Stop by to experience authentic soundwaves that bring the island vibes alive—you'll be singing along in no time!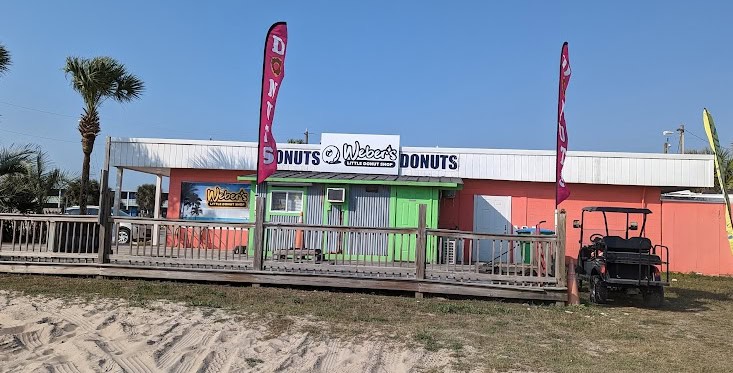 Get Weber's Donuts!
When planning a trip to St. George Island, Florida, make sure to add getting Weber's Donuts to the itinerary! It's one of the best things to do on the island and is guaranteed to be a sweet treat for visitors of all ages.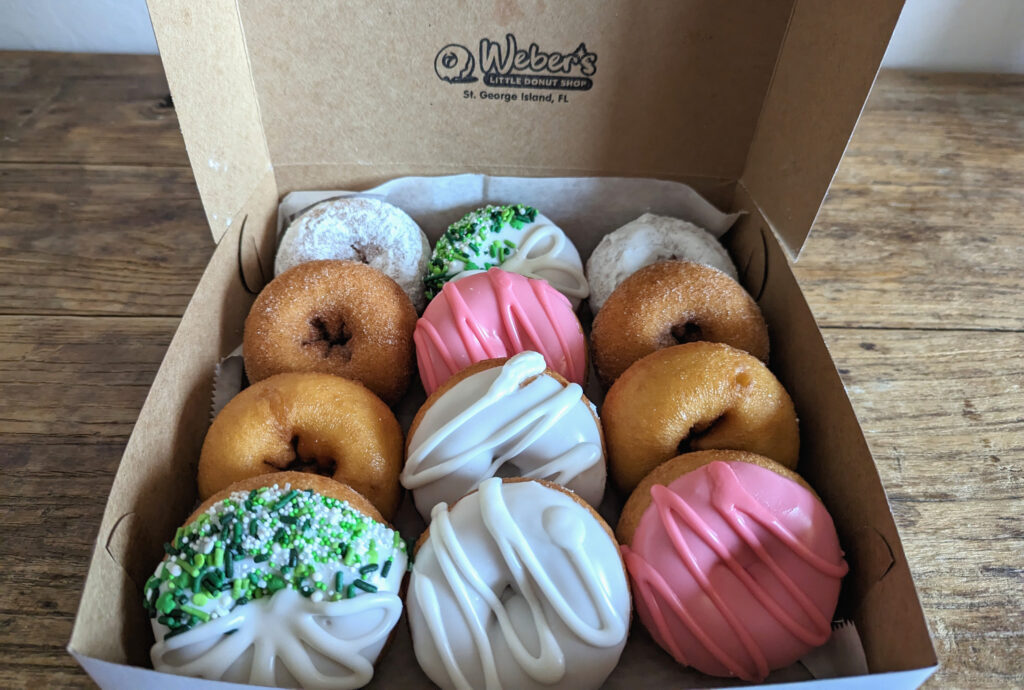 The donuts are freshly made each day, with countless flavors that change daily. They donuts are $1 each and they don't take credit cards so bring cash! They also only make a certain amount each day and they sell out frequently so get there early!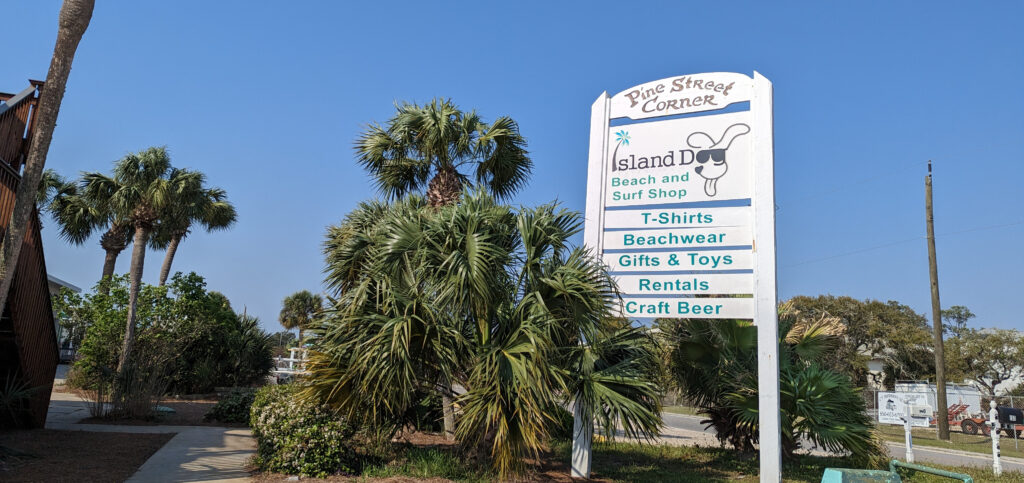 Have fun shopping!
St. George Island, Florida offers an array of shopping experiences guaranteed to be surefire fun! For those looking for a little something special to take home, why not check out Island Dog Outdoors – where you'll find quality clothing and souvenirs made with even better customer service?
If glass art is more of your thing, Art of Glass Gallery is must-see destination for unique pieces crafted by renowned local artists. And no trip to St. George Island would be complete without a visit to the touristy Gift Shop – it's filled with treats and trinkets you won't find anywhere else on the island!
No matter what you do there is plenty of fun to be had on St. George!