Veteran's Day is November 11th and lots of restaurants and stores offer deals for Veterans. Below is the list of establishments we know are participating. Although it's always a good idea to call before making a special trip!
In order to be eligible for the discount, customers must present proof of military service, past or present or military dependent ID. A DD214 will normally work if you no longer have an ID.
Non-Restaurant Deals for Veterans for 2022:
B&B's for Vets: Most of the inns are offering one free room night so you can enjoy the local Veterans Day celebrations. Space is limited, so be sure to make your reservation as soon as possible.
Colonial Williamsburg: Colonial Williamsburg is offering FREE admission during Veterans Day weekend, Valid for  all active duty Military, Reservists, Retirees, Veterans, National Guardsmen and their immediate dependents.
Great Clips: On November 11, retired and active service members can visit any U.S. Great Clips salon and get a free haircut or a free haircut card. Additionally, non-military customers who get a haircut on Veterans Day at a Great Clips salon will receive a free haircut card to give to a service member in thanks for their service.
Lowe's: 10% off for Veteran's – now valid all year long!
National Parks: Free entrance on Veteran's Day (includes entrance fee)
Publix: Veterans, active military personnel, and their families are invited to save 10% on groceries. You will need to present a veteran ID card, military ID card, discharge document, or a driver's license with a veteran designation.
Sport Clips: On Veterans Day, November 11th, participating Sport Clips locations will provide free haircuts to veterans and active duty service members as well as donate $1 for every haircut service provided on that day. Click here to find a participating store near you.
Target: 10% off a single purchase with verification.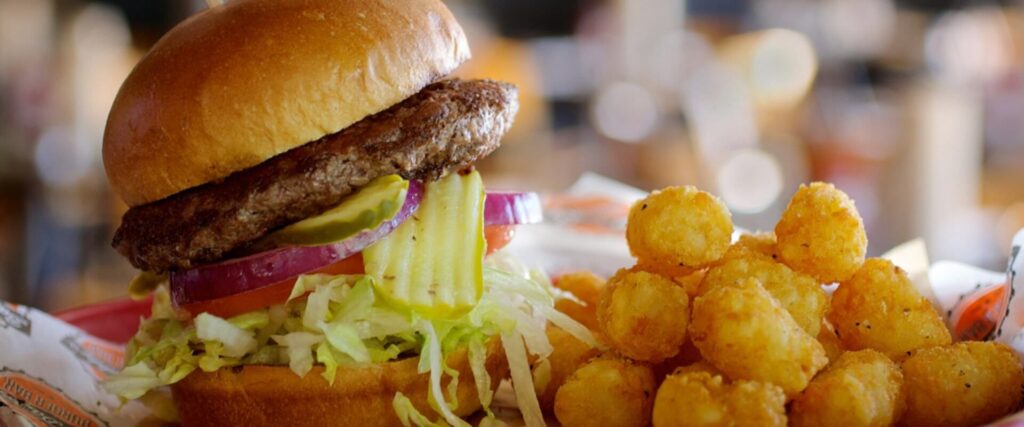 Restaurant Deals in Tallahassee for Veterans:
7-Eleven: Active-duty, retired, veteran, guard, reservists and family members get a free coffee or Big Gulp on November 11. You need to download the 7-Eleven app and link a Veterans Advantage membership to your account to claim this offer.
Applebee's: Get a free meal, from a special menu.
BJ's Restaurants & Brewhouse: All vets and active military get a free entree and Dr. Pepper (under $14.95) on November 11.
Bonefish Grill: 10% off their check all day, every day. In previous years they have offered free Bang Bang Shrimp on Veteran's Day but this hasn't been verified yet.
Boston Market: Free Brownie or Cookie with any purchase for all veterans, service members, and their families. No ID required.
Bruegger's Bagels: Veterans and active military members may enjoy a free small coffee.
Buffalo Wild Wings: Veterans & Active Military Members will receive 5 Free Boneless Wings with choice of sauce and a free non-alcoholic beverage all day on November 11. Dine-in only. Military ID or proof of service required. Valid at participating locations.
Carrabba's Italian Grill:Get your free calamari with the purchase and a valid ID for active-duty military and Veteran at Carrabba's on Veterans Day. They are also offering an ongoing 10 percent Heroes Discount for all servicemen and women, police officers, firefighters, and first responders.
Chicken Salad Chick: Veterans get a free Original Chick meal, which includes a chicken salad scoop or sandwich, side, pickle and cookie, with a drink.
Chili's: Free meal from a special menu at most locations. The special menu includes Chili's signature Chicken Crispers, Margarita Grilled Chicken, Chicken Bacon Ranch Quesadillas, Just Bacon Burger, Oldtimer with Cheese, Cajun Chicken Pasta, or a bowl of chili, soup or salad.
Chuck E. Cheese's: Special offers for military families. ID required.
CiCi's Pizza: Free buffet on Veterans Day, including pizza, salads, dessert, and more.
Cracker Barrel: Free slice of Double Chocolate Fudge Coca-Cola® Cake when you visit Cracker Barrel this Veterans Day.
Denny's: Active, inactive and retired military personnel get a free Build Your Own Grand Slam.
Dunkin Donuts: Free donut.
Grub Kitchen and Bar: Veterans, reserve, retired and active-duty military with valid ID or wearing their uniform can enjoy a free entree at Grub Kitchen and Bar. Grub restaurants also offer a 10 percent discount year-round for veterans and active-duty military personnel.
Hooters: Free Meal at participating locations.
IHOP: Free red, white, and blue pancakes with blueberries, strawberries, and whipped cream from 7 am to 7 pm.
Krispy Kreme Free Doughnut & Coffee: Get 1 free donut and small coffee on Veterans Day.
Little Caesars: Free $5 HOT-N-READY Lunch Combo on Veterans Day.
Logan's Roadhouse: On Veterans Day, Logan's is inviting active and retired service members to enjoy a free meal off its special Veterans Day menu from 3-6 p.m. The menu includes Bayou Shrimp, Chicken Tenders, Chopped Steak, Pork Chop, Pulled Pork Plate, and Steak Tips, as well as side options including Chips, Cole Slaw, Corn, Fries, Green Beans, Mashed Potatoes and Rice.
Mission BBQ: Veterans and active duty will receive a free sandwich and slice of cake n Veterans Day, 11/11/22.
Red Lobster: Free appetizer or dessert from their select Veterans Day menu.
Red Robin: Veterans and Active Military who are Red Robin Royalty members can redeem their FREE Tavern Double Burger with Steak Fries any time between 11/12 and 11/30 for Dine-in or To-Go. The offer will be automatically uploaded to your dashboard.
Shoney's Offers Free All-American Burger: Get a free All You Care To Eat breakfast, to all Veterans and Active Duty Military members on 11/11 from open – 11 am.
Texas Roadhouse: Free lunch vouchers will be handed out.
Village Inn Free Breakfast: All veterans and active duty service members receive a free meal on Veterans Day (Nov. 11). Village Inn also offers a military discount of 10 percent off all year long.