There are many great restaurants in Tallahassee that offer a unique dining experience. You will find some of the best restaurants with outdoor seating below, as well as helpful information about each restaurant and whether or not they have an outdoor seating area for their customers. Whether you're looking to dine outside on a beautiful day or want to enjoy the ambiance created by candlelight at night, these city hotspots have it all!
Located in Market Square, Island Wing has a pretty large outdoor area and most of it is covered. Fans in the summer and heaters for the winter. You can even reserve couch areas!
---
McGowan's is located in Bannerman Crosssing and has a small outdoor seating area.
---
Family-owned pizzeria doling out eats such as pies, sandwiches & wings with a good sized covered outdoor patio.
---
Covered outdoor eating area off Kerry Forest. Fans in the summer and heaters in the winter. Easily can accommodate larger parties just call to reserve!
---
Hurricane Grill & Qings in Tallahassee has a great outdoor seating area that is dog friendly. Dogs are welcome on leashes or in the outdoor seating area. They also have an ares that's covered with fans. Live music on the weekends. Great atmosphere to sit outside and enjoy some good grub.
---
Covered outdoor area that is widely romantic!
---
Small outdoor seating area. No cover and fills up quick in the morning!
---
Covered outdoor area.
---
Tally Fish House has a large outdoor dining area. It is directly across from Hurricane Grill & Wings so you can enjoy the live music on the weekends but we warned. This patio fills up quick!
---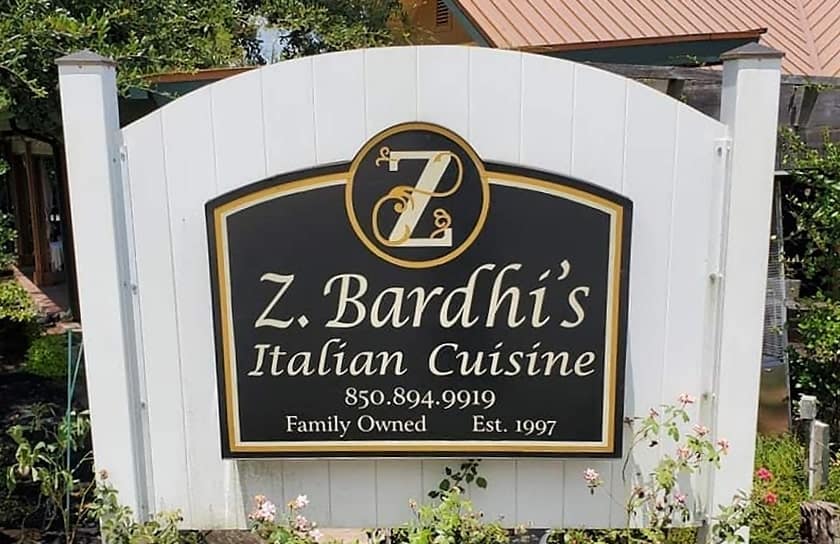 Z Bardhi's has a large beautiful outdoor patio. It is covered and heated. Great for large parties or small. Reservations are usually required for the weekends.
---
Gordo's has a nice covered patio with TVs and fans. Great for games or just enjoying a nice meal.
---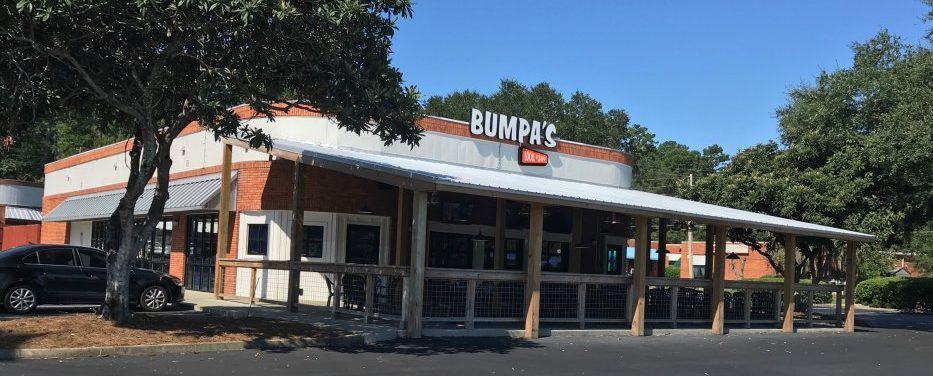 Bumpa's has a very large covered patio. It has fans and heaters for year round enjoyment.
---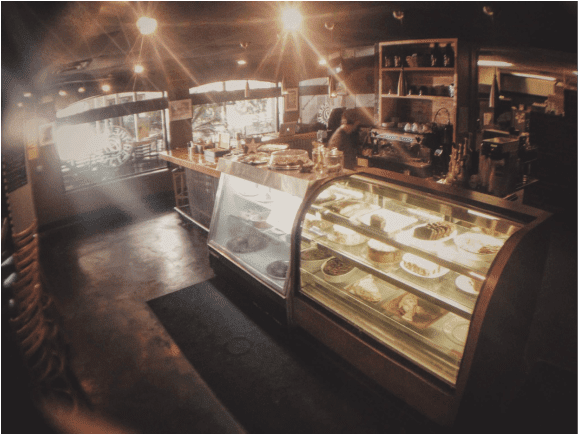 Food Glorious Food has a small outdoor area. Great for smaller parties!
Chic outpost in a former power station serving international fare, plus a deck & views of the park.
Charlie Park and Little Paris too!