Chuck E. Cheese's Deal: $10 eGift Card only $5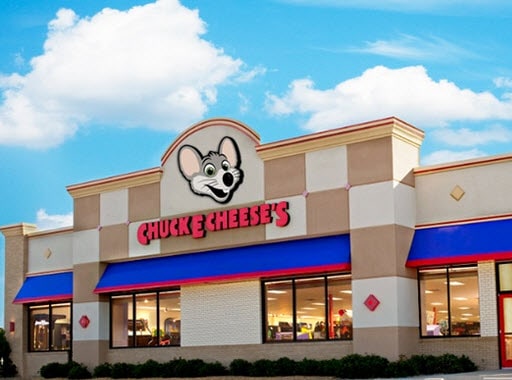 Here's an awesome Chuck E. Cheese deal!
Groupon is offering a $15 eGift Card to Chuck E. Cheese's for only $10. You can use this eGift Card on ANYTHING – including parties!
GO HERE to get this deal before it's gone!
Here are four of Chuck E. Cheese's core principles that make each location a safe and exciting destination for families:
Kid Check: Every guest, regardless of age, receives a unique hand stamp upon entering, allowing staff to quickly return wayward party members to their group.
Wholesome Family Fun: Whether it's a video game or a game that encourages physical activity, Chuck E. Cheese's believes that all games should be fun to play and fun to watch. Classic games such as skee ball and hoops stand alongside newer attractions such as sense-saturating simulator rides and the latest video games.
Fun for All Ages: Games, rides, and interactive performances provide safe and fun options for children of all ages.
Food Made Fresh: The restaurant's top priority is fresh, high-quality ingredients. Every pizza is made fresh to order and the salad bar has a selection of over 30 items, including fresh-cut vegetables, fruits, meats, and cheeses.