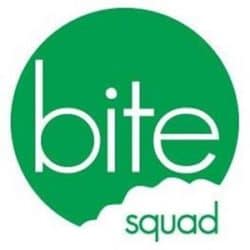 Here's an awesome Tallahassee Bite Squad Coupon Code! New customers can order from Bitesquad.com and enter code  IMHUNGRY to get $15.00 off any order!
Bite Squad is the last place you'll ever have to go online to order yummy cuisine for delivery or take-out. We've partnered with local restaurants, hand-picked our food lovin' customer support squad, and wrangled up a fleet of environmentally friendly vehicles to get fresh food from the restaurant straight to your door, quickly and hassle free!
Our unique 5-step status checker lets you see exactly what the deal is with your food at any given time…because you're hungry, darnit!
Order Placed
Sending Order To Restaurant
Cooking Your Goodies
Quality Check
It's-A-Comin'